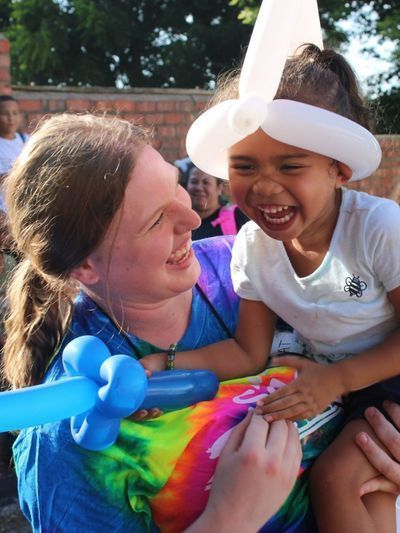 VOLUNTEER
Each year, Children's Cancer Connection serves over 700 children and families in Iowa. Our volunteers play an integral role in supporting our organization and we simply couldn't do what we do without the help of our many volunteers who give their time and talents in support of our mission. 
If you're interested in volunteering with Children's Cancer Connection, please fill out the Volunteer Application below. Once submitted, you will receive an email from the Volunteer Coordinator within a couple of days, outlining the next steps in the volunteer onboarding process. 
Please note: all CCC volunteers and staff that will interact with children are required to complete a Background Check.
Want to get started with the next steps in the volunteer onboarding process right away? After submitting your application, you can view our volunteer orientation options HERE!
VOLUNTEER APPLICATION
Interested in volunteering? Fill out the form below to get started!
*Please note that the majority of volunteer opportunities are for ages 16+. However, we do occasionally have opportunities for younger volunteers. Please reference the age requirement on each individual volunteer opportunity.*