Below are links to the documents that all new volunteers need to review and sign.
Please complete and return the last page of the Volunteer Handbook and the entire document of the Volunteer Waiver to Volunteer@ChildrensCancerConnection.org or mail them to:
Children's Cancer Connection – Attention: Volunteer Coordinator
5701 Greendale Road
Johnston, IA 50131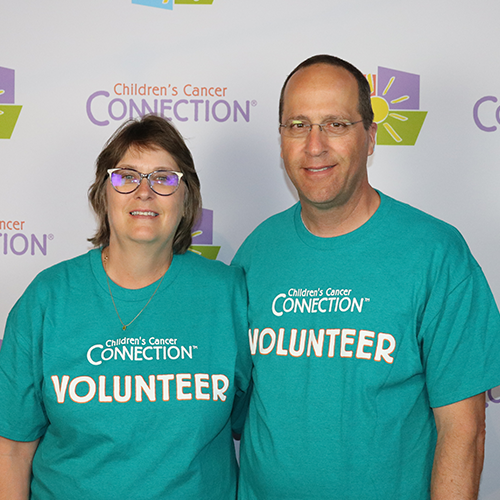 Acceptance as a volunteer at Children's Cancer Connection is contingent upon clear results of a criminal background check.
Background checks will include a review of criminal convictions and probation. In instances where negative or incomplete information is obtained, management will assess the potential risks and liabilities and determine whether the individual should be excluded from serving as a volunteer.
The following factors will be considered for applicants with a criminal history:
The nature and gravity of the crime and its relationship to the position.

The time since the conviction.

The number (if more than one) of convictions.

Whether selecting the applicant would pose an unreasonable risk to the business, its employees or the children and families we serve.
It is the policy of Children's Cancer Connection to exclude anyone from volunteer service that has been convicted of child neglect, abuse or endangerment.
Anyone who is excluded from volunteer service as a result of a background check will be provided with a copy of the background screening report in accordance with the Fair Credit Reporting Act (FCRA).