Jenna's Jam 3.0 Bike Ride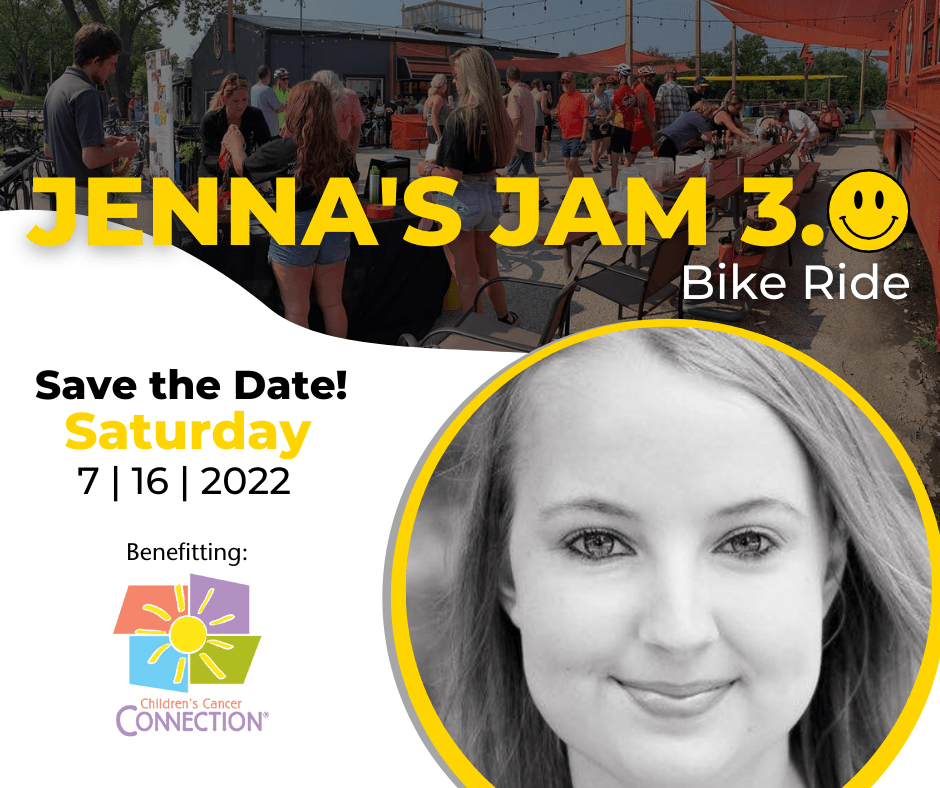 Jenna's Jam 3.0 is a bike ride set for Saturday, July 16, benefitting Children's Cancer Connection camp programs in honor of Jenna Falbo. Jenna was diagnosed with brain cancer 20 years ago and was a big fan of Camp Heart Connection, as it was a place to have fun where she didn't feel "different" from the other kids. Jenna did not survive her second bout with cancer, but her friends and family continue to celebrate her. Join them as they ride in her honor!
This is a 25-mile bike ride in Des Moines with a fun champagne toast, free bandana and bracelet for participants, and more.
The cost of the event is only $30.
Check-in begins at 9 a.m. with the ride starting at 10 a.m.