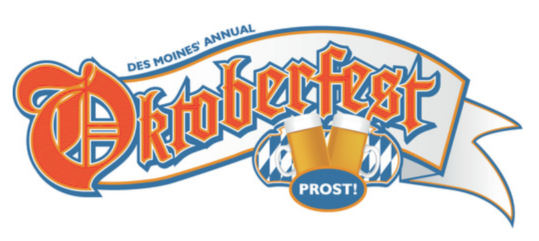 Join us at Oktoberfest this fall for some volunteering fun!
Who?
We need you! Sign up for a shift or two and bring a friend! This is a really fun way to support CCC!
What?
Volunteers are needed to work the entry gate, oversee games, work the silent disco, assist with general event tidiness, and so much more.
When?
Oktoberfest lasts all weekend long, but CCC is offering volunteer shifts throughout the day on Friday, September 24th. Volunteer shift times are as follows:
- 12 - 4pm
- 2 - 6pm
- 6 -10pm
- 8pm - 12am
Where?
Oktoberfest takes place in Downtown Des Moines.
Why?
To support CCC and have some fun while doing so! Each volunteer receives their own t-shirt, pint glass and one beer ticket. They are also able to enjoy the festival for free on the opposite day they work or are able to enjoy it responsibly before or after their shift. On top of that - for every volunteer CCC provides, Oktoberfest will donate money to our organization!
Requirements
All volunteers for this opportunity must be at least 21 years of age.