Administration and Marketing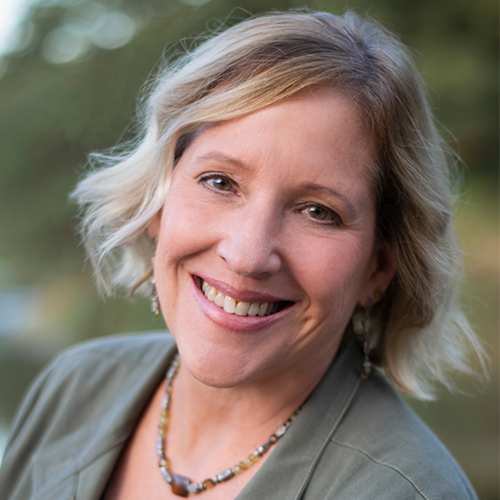 Since June 2019, Jennifer has led Children's Cancer Connection in fulfilling its mission to connect and care for families affected by childhood cancer. She works directly with volunteers, staff and board members, to promote the work of CCC in the community and build relationships that help further the CCC mission.
Jennifer has nearly 20 years of non-profit leadership experience and spent her early career in corporate finance. She holds a bachelor's degree in Finance from Drake University as well as PHR and SHRM-CP human resource credentials.
When not working, you will most likely find Jennifer enjoying time outdoors gardening, biking and spending time with her friends, family and three large dogs.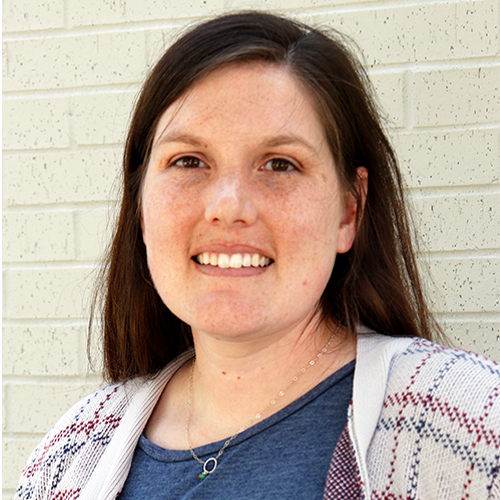 Ashley Middle, Accounting & Office Manager
Ashley Middle has been the Accounting and Office Manager at Children's Cancer Connection since May 2022. She is responsible for handling the daily accounting functions and day-to-day tasks of general office management. Ashley graduated from Iowa State University with a bachelor's degree in Accounting and a bachelor's degree in Management and has more than 13 years of accounting experience. When not busy with CCC duties, Ashley enjoys attending live music and theater event with her husband, and playing with her three dogs.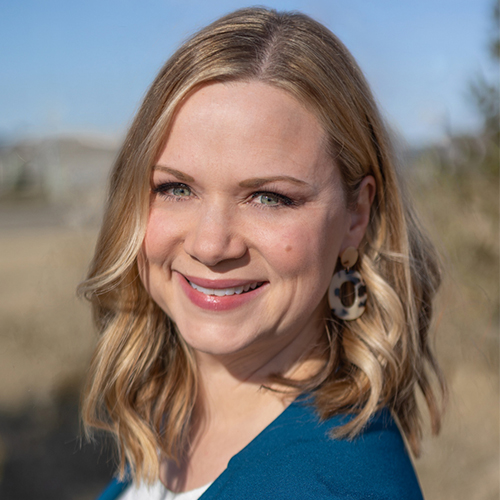 Summer Evans, Director of Marketing & Communications

Summer Evans joined Children's Cancer Connection in April 2022. She oversees CCC's overall communications strategy, social media, website, promotional materials, media relations and other initiatives which aim to further CCC's mission, and increase the reach of programs and events. Summer has more than 15 years of marketing and communications experience, having worked previously for the City of Waukee and Des Moines Performing Arts, among others. She holds a bachelor's degree in Journalism and Mass Communication from Iowa State University, and was a TV news reporter in the early years of her career. Summer is an award-winning marketer, a graduate of the Waukee Leadership Institute, and a local Girl Scout leader and food pantry volunteer. When not busy with CCC duties, you can find her taking fun adventures with her husband and daughters, baking or tackling home DIY projects.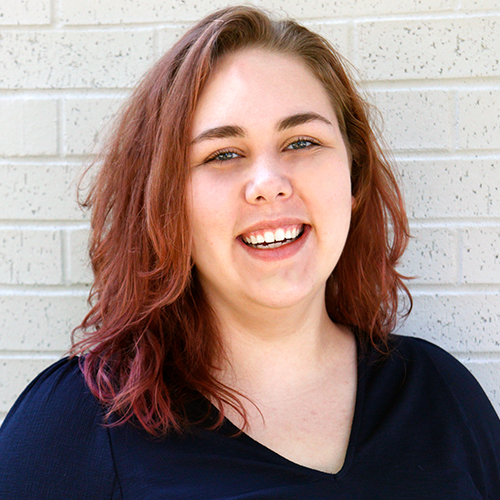 Nadia Treichel, Marketing & Graphic Design Coordinator
Nadia Treichel began her time as Graphic Design & Marketing Coordinator for Children's Cancer Connection in February 2022. She is responsible for the layout, production and delivery of marketing materials across a variety of platforms. Nadia is a Graphic Design & Human Rights student at Drake University, with her expected graduation in December 2022. Nadia has spent time in Des Moines working in various positions within the non-profit sector as well as with the Ameri-Corps. When Nadia is not busy with CCC or schoolwork, she loves spending time outside and hanging out with her two cats.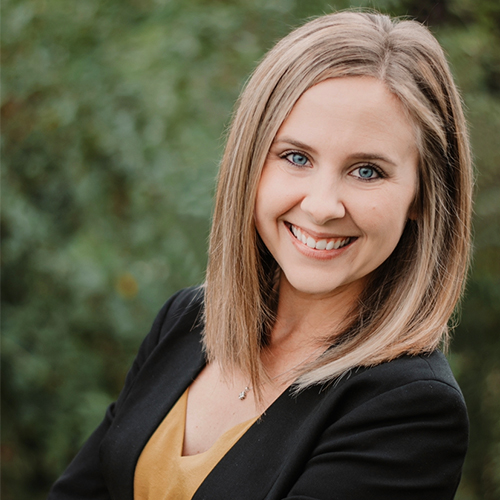 Sarah Jungers, Chief Development Officer
Sarah Jungers joined Children's Cancer Connection in 2019. She oversees all of development (fundraising) and events and works with major gift donors across the state to help align their philanthropic priorities to impact Iowa families affected by childhood cancer. Sarah has a strong background in the development and nonprofit worlds, beginning her career at Children's Care Hospital and School (now LifeScape) in Sioux Falls, SD, continuing to the Iowa State University Foundation/College of Veterinary Medicine. Sarah is currently an active member and board member of the Association of Fundraising Professionals – Central Iowa. Sarah holds a combined master's degree in Business and Health Services Administration from the University of South Dakota. Outside of work, she owns and operates a photography company and enjoys spending time traveling and outdoors with her husband and two daughters.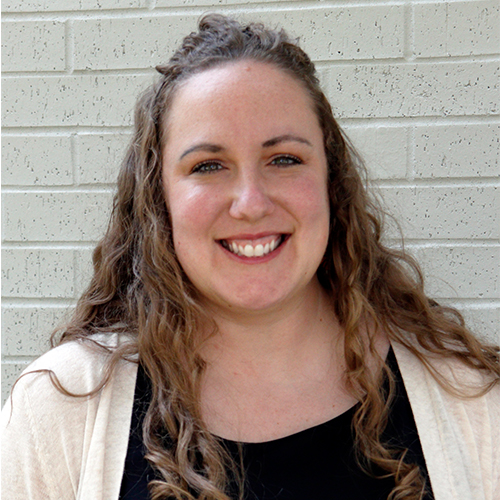 Jenny Harmeyer, Development Manager
Jenny Harmeyer started as Development Manager at Children's Cancer Connection in June 2022. As a member of the CCC Development Team, she is responsible for writing grants, securing sponsorships, and building relationships with donors. She is also responsible for seeking funding for programs, special events and ongoing CCC needs. Jenny joins CCC with more than nine years of nonprofit fundraising and event experience, most recently with Blank Park Zoo prior to CCC, and she holds a bachelor's degree from Grand View University in Des Moines. She has also served on the board of directors for the Beaverdale Fall Festival for over six years. Outside of the office, you can find Jenny in the garden or on a hiking trail with her loyal canine companion.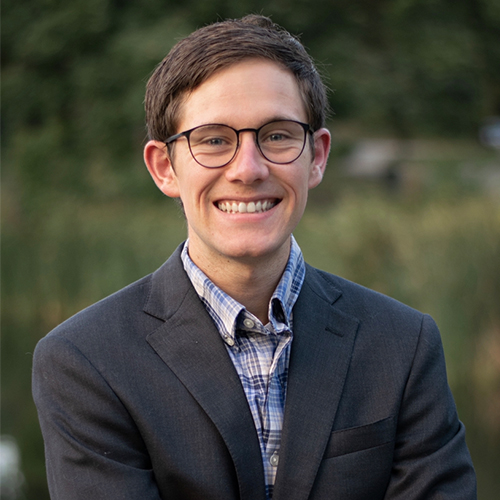 Matthew Johnson, Development Manager
Matthew Johnson started his career with Children's Cancer Connection in May 2019 after graduating from the University of Northern Iowa. As Development Manager at CCC, Matthew's primary duty is to fundraise and work with donors, both individual and corporate supporters. Being on the Development Team, assisting with events and securing event sponsors, are his other priorities. Matthew holds a double bachelor's degree in Public Administration and Political Science. He is also currently pursuing a master's degree in Philanthropy and Nonprofit Development online through the University of Northern Iowa. Outside of work, Matthew spends his time with his wife, daughter and dog. He also enjoys biking, playing pickleball, visiting the lake and trying new restaurants.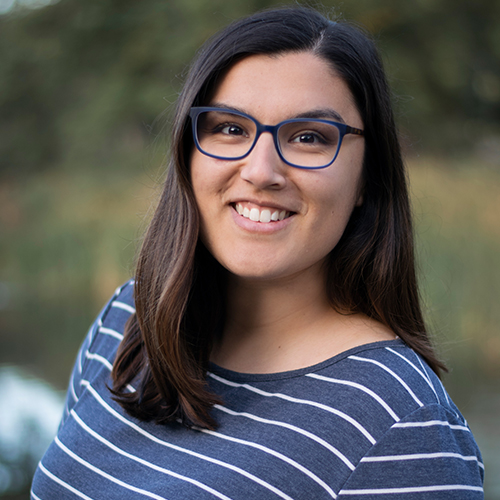 Christina McCleary, Events Manager
Christina McCleary has done a handful of roles at CCC since starting in May 2017. She now sits in the role of Events Manager and oversees CCC's internal fundraising events, works with community groups and individuals for partner fundraisers, and helps with other Development Team odds and ends. She is a Certified Nonprofit Professional through the Nonprofit Leadership Alliance and holds a bachelor's degree in Leisure, Youth and Human Services: Nonprofit Management from the University of Northern Iowa. Before coming to CCC, she worked at the Ordway Center for the Performing Arts in the Twin Cities and at the Iowa Sports Foundation in Ames. In her free time, she enjoys spending time with her husband and dog, taking trips, gardening and cooking!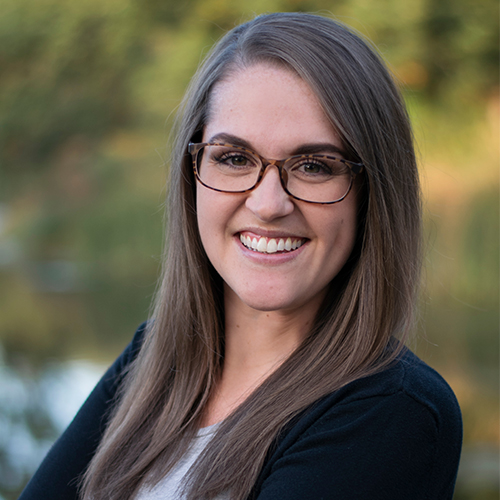 Bailey Moore, Director of Programs
Bailey has been a part of the Children's Cancer Connection family since March 2019. As the Director of Programs, she oversees the details involved in planning and scheduling programs, events, and outings for the children and families served by CCC. Bailey comes to CCC with a bachelor's degree in Psychology and Human Relations from the University of Iowa and brings many years of experience in the child development field. In her free time, you can find Bailey spending time with her husband and three boys, which usually includes car rides to get ice cream, riding bikes, having movie marathons at home and playing with their two busy Labrador Retrievers.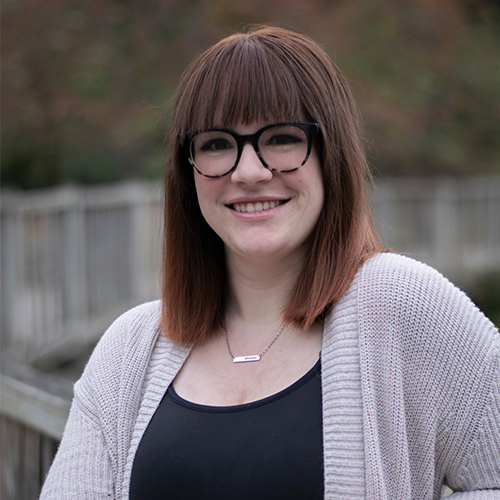 Jourdan Reed, Camp Director
Jourdan Reed began her time at Children's Cancer Connection in May 2019, originally as the Family Programs Project Manager. In September 2020, she became Camp Director, overseeing Camp Heart Connection programs including Oncology, Sibling, Family and Teen Camps, and the Leaders In Training (LIT) Program. Jourdan is also responsible for communicating with and following all COCA standards and policies as they apply to CCC's camps. She got involved with Children's Cancer Connection due to her husband's involvement as a previous camper, and she was a volunteer for four years prior to working at CCC. Previously, Jourdan worked in the interior design field. She holds bachelor's degrees in both Interior Design and Construction Management, but decided to pursue her passion of providing meaningful programs to families affected by childhood cancer here at CCC. Beyond CCC, you can find Jourdan spending time with her husband and son, playing board games or enjoying time outside.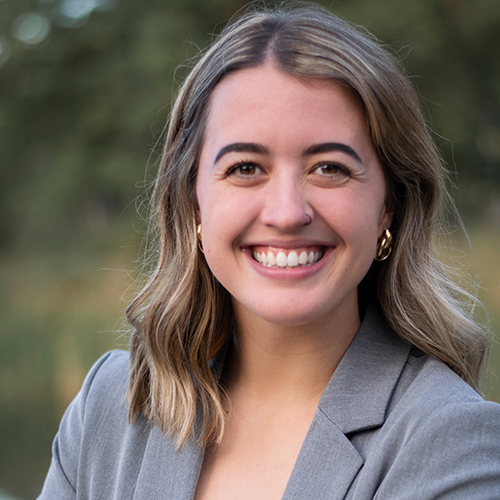 Cassidy Utesch, Programs Coordinator
Cassidy Utesch began her time as Programs Coordinator for Children's Cancer Connection in January 2021. She works as a member of the Programs Team to plan, organize, and implement all programs and events from start to finish. She oversees the Empowering Scholarship program, My Journey Series and teen activities. She also serves as the Assistant Camp Director for Camp Heart Connection camp programs. Cassidy graduated from the University of Northern Iowa in 2020 with her bachelor's degree in Health Sciences and spent her college years involved in UNI Dance Marathon and the Nonprofit Leadership Alliance. In her free time, she enjoys traveling, snuggling with her dog, and spending time with family and friends.