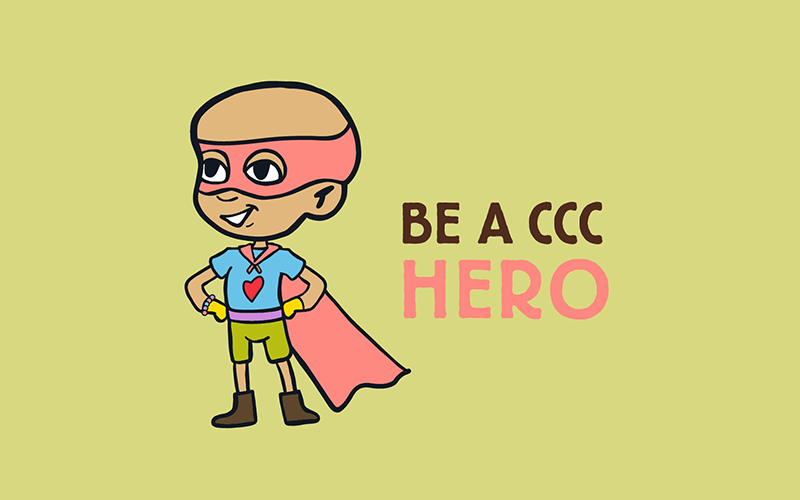 Cancer is financially draining on families, and at Children's Cancer Connection, programs are offered at no cost. Monthly donors ensure that every child goes to camp for free; that the Jeff and Deb Hansen Home for Hope is fully stocked for visitors; and that CCC continues to offer support for the entire family, the entire journey.
Become a Children's Cancer Connection Hero!
By becoming a Children's Cancer Connection Hero, you are joining a dedicated group of supporters who understand the importance of our mission, and you are gaining exclusive updates on your impact.
By giving monthly, you invest what makes sense for you, and it accumulates to impact more children who are facing childhood cancer and their families. 
Monthly gifts are a long-term investment, and you can enable CCC to strategically plan and innovate knowing there is a constant flow of support from generous members of the community.
You are having a direct impact on families affected by childhood cancer. You are helping CCC encourage relationships, build community and creating lifelong memories!
It supports children facing cancer.
A child's health can change from month to month, but your gift can provide them with normal childhood experiences when they need it most. You will also be providing services for their whole family.