Evan Oppman was barely a year old in 2018 when he was diagnosed with stage IV neuroblastoma. He had a spunky spirit, sweet smile and silly personality. Sadly, Evan passed away in May 2020. While Evan got to utilize Children's Cancer Connection's Bravery Bucks® and the Courage Store®, and the family received Winter Wishes gifts in 2019, it's important to families like the Oppmans that CCC can support caregivers and siblings through their entire journeys thanks to donors like you.
"CCC supports whole families, not just the cancer patient," said Evan's mom Joy Oppman. "They also keep supporting families whose oncology child has passed away. Going through oncology treatment is like fighting a long, drawn-out war. It changes how a family looks at life. Having a safe place for warrior families to connect is a great outlet and source of encouragement."
Joy, husband Nathan, eight-year-old Henry and one-year-old Violet continue to navigate a world without Evan. They found their safe place to connect at CCC's Family Camp and Day Camp. Joy said she hopes to attend the parent support group Comfort Connection in the future.
"Outside of the cancer community, a lot of people get stuck and don't know what to say when we mention Evan. But he's a huge part of our lives, so we are going to talk about him!" Joy said. "The other CCC families get that, and that freedom to share about him is a blessing."
Evan's memory also lives on through CCC's new Gold Ribbon Walkway.
"I love that Evan has a paver on the Gold Ribbon Walkway," Joy said. "Putting his name there reminds others of his story. His life made a huge impact on our family, and we will love him forever."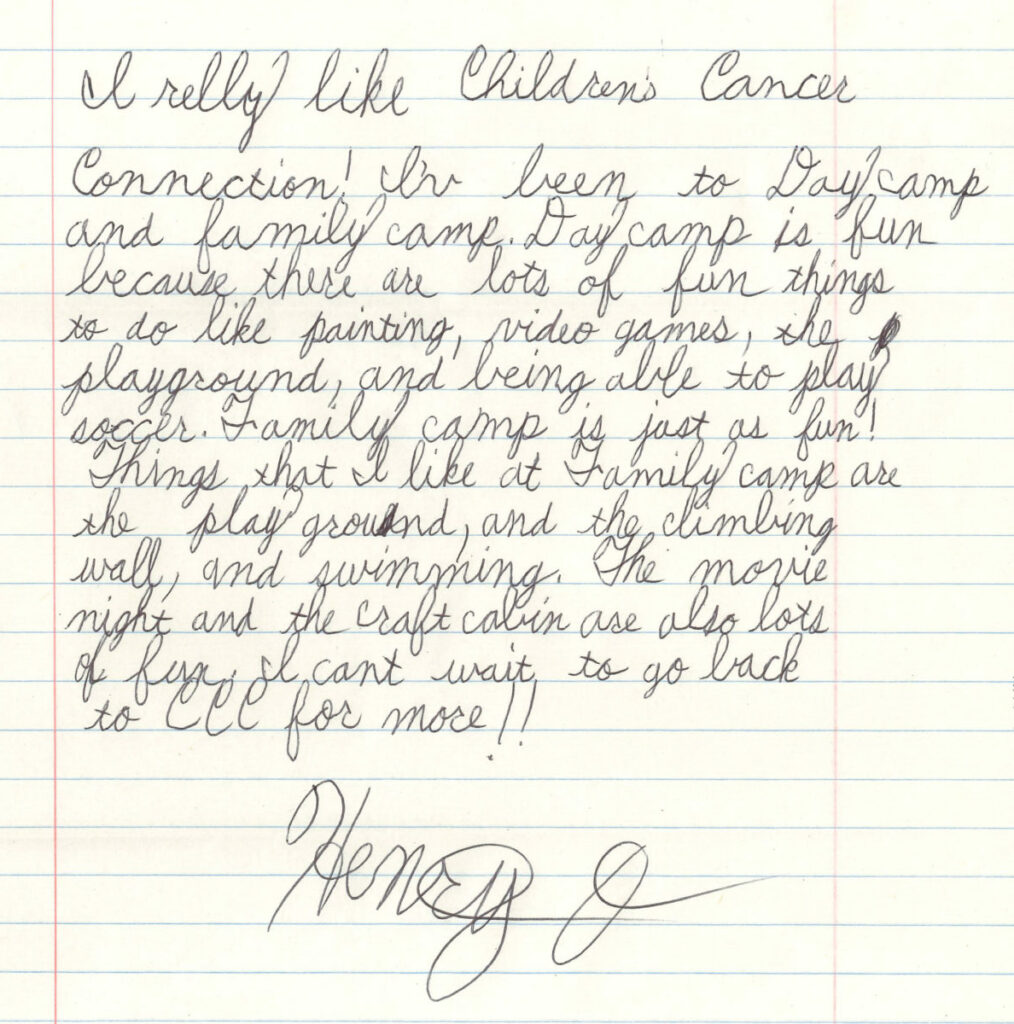 Post expires at 2:08pm on Monday January 15th, 2024