This September is the time to BE GOLD for Iowa families affected by childhood cancer.
This Childhood Cancer Awareness Month, Children's Cancer Connection (CCC) wants YOU to be aware that:
Cancer is the leading cause of death by disease for children.
1 in every 285 children in the U.S. will face a childhood cancer diagnosis before their 20th birthday.
Every year, approximately 150 Iowa children are diagnosed with cancer.
The average age at diagnosis is 6 years old.
In the past 20 years, only four new drugs have been approved by the FDA specifically for treating childhood cancer.
Cancer treatments, even when successful, are often toxic and painful. They can take a toll on the physical and mental health of young patients.
A pediatric cancer diagnosis affects the entire family.
That's why Children's Cancer Connection exists–to support more than 780 entire families throughout their entire childhood cancer journeys. CCC provides unique opportunities that encourage relationships and strengthen community. And, steps were taken this year to lay the foundation for continued growth.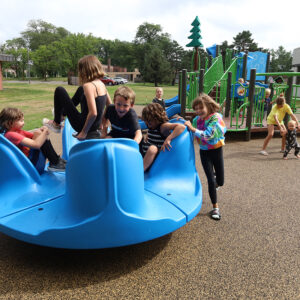 In June, CCC reopened the doors to the Jeff and Deb Hansen Home for Hope. Recent building improvements include ADA-accessible bathroom upgrades, a kitchenette renovation, an overhaul of the Prairie Meadows Multipurpose Room, an addition of a separate Teen Room, a conference room remodel and more. The new inclusive Variety Star Playground and a sport court were also constructed.
This summer was filled with reconnecting families. The new building and playground served them through the annual family picnic, Kids Clubs, Teen Lock-Ins, Day Camps, Back-to-School Bash, and more outdoor play and exercise than ever before.
What's next?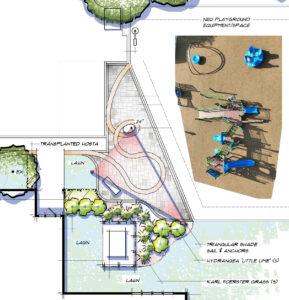 CCC is currently constructing a Gold Ribbon Walkway on-site. This winding ribbon walkway will consist of golden-hued bricks, each featuring the name of a CCC child or teenager who passed away due to childhood cancer. This walkway will serve as a place for family and friends of 230 kids lost to cancer to visit and remember their loved ones. 
This is how Children's Cancer Connection is going gold. 
YOU can help this September with a donation to Children's Cancer Connection, so CCC can continue serving all Iowans affected by childhood cancer. Thank you!
Please also follow along on CCC's social media pages and share the Childhood Cancer Awareness Months facts and stories we post in September.