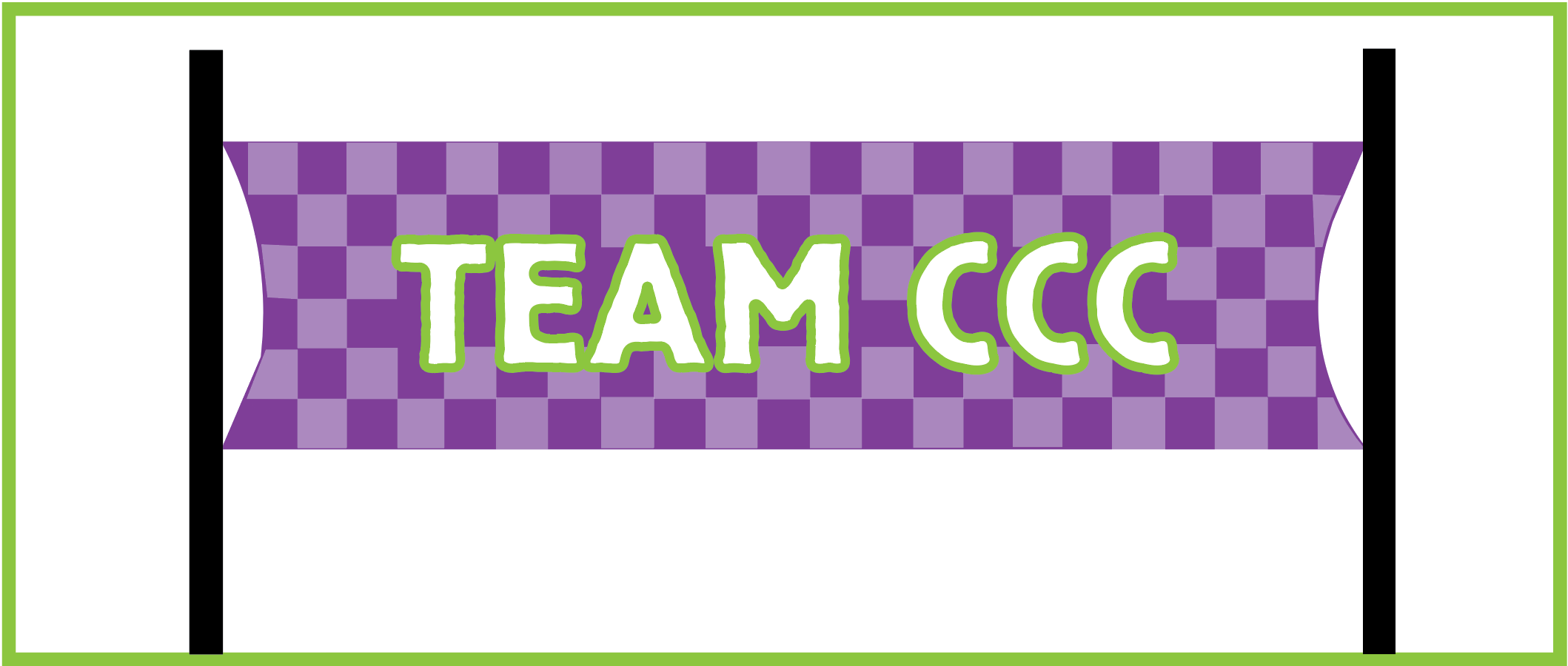 Team CCC is a network of runners who raise money for Children's Cancer Connection to benefit families across Iowa affected by childhood cancer.
Members earn special swag, prizes, and perks for their fundraising. The more money you raise, the more incentives you'll receive. 
All you need to do is register, share your fundraising page, and get running!
TEAM CCC PERKS 
2022 Incentive: IMT Des Moines Marathon Entry
CCC is the official charity partner of the IMT Des Moines Marathon. When you become a member of Team CCC, you have the chance to run in the marathon for free!
Team CCC Perks by Fundraising Amounts:
$50- CCC Sticker for race day bib or water bottle
$100- Team CCC Shirt
$200- Race Registration for the IMT Des Moines Marathon or Half Marathon (Please wait to register until you've received the free registration promo code. CCC is NOT able to reimburse you once you've signed up without the code), or a CCC window decal if you are not participating in the IMT Des Moines Marathon
$500- Surprise CCC merchandise bundle
$1,000- Personalized recognition sign at CCC's water station
For each $100 you raise past $1,000, you will be entered in a drawing for a running store gift card.
(Prizes may change based on availability. In that case, you will be given a comparable prize.)
FAQs
Q: Do I have to participate in the IMT Des Moines Marathon events?
A: While CCC has a partnership with the IMT Des Marathon, you can participate in ANY running event that you want - 5K, 10K, half marathon, marathon, etc. - throughout the year on behalf of Team CCC.
Q: How do I set up a fundraising page? 
A: Visit THIS LINK to set up your personal fundraising page on behalf of Children's Cancer Connection. Share your page with your friends and family so they can support your running by donating funds to Team CCC. 
Q: Do I need to register for the IMT Des Moines marathon if I want to participate?
A: If you plan to get the marathon registration incentive, please wait to register on the IMT website. Once you raise $200, CCC will provide you with a promo code to redeem your free registration. CCC is NOT able to reimburse you once you've signed up without the code.