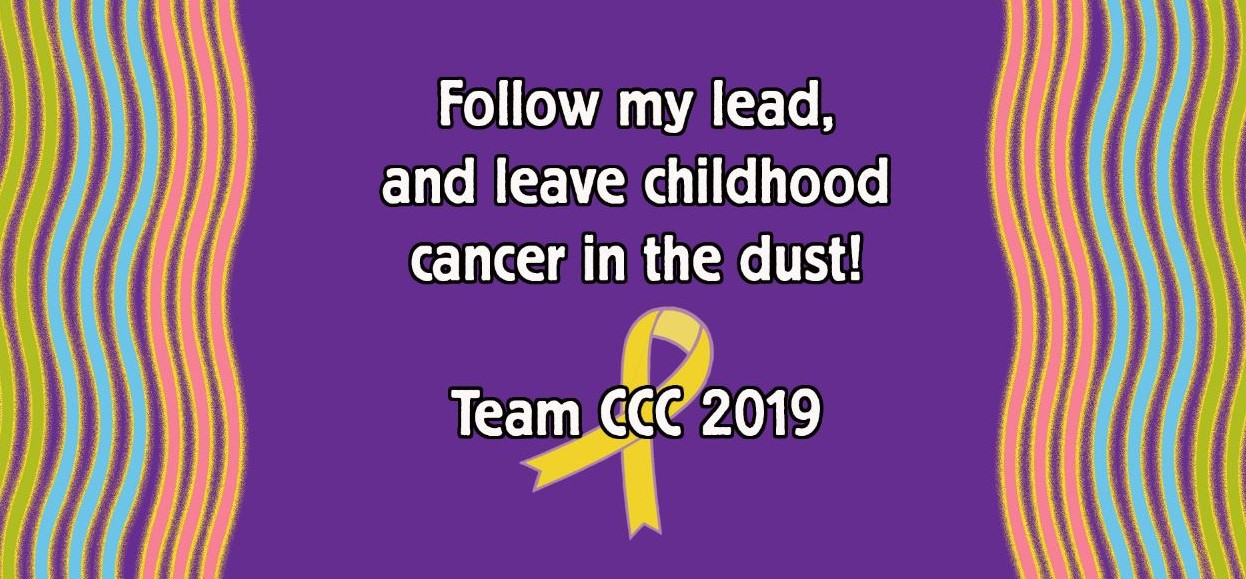 Are you a runner? Do you know someone who is a runner? Do you want cool CCC prizes and apparel? This is the team for you! To participate, we encourage all to run, volunteer, or donate to Children's Cancer Connection's friends and families who are hitting the pavement this year.  As part of our team, you'll raise money for Team CCC to earn different running incentives and prizes. 
ABOUT TEAM CCC: 
Team CCC is focused on running, supporting each other, and raising funds for the families we serve! We need YOUR help to make this year bigger and better than years before. This year, we are opening it up to not only raise money for the IMT Des Moines Marathon, but any running event you can find in 2019.  This means you can live in Iowa, or anywhere across the country, and participate in our QGiv fundraising.  The more you raise, the more awesome prizes and incentives you'll receive! 
HOW TO GET INVOLVED: 
We'll help you set up a personal fundraising page on our behalf to support your run(s) for Team CCC.  After you raise your $100, you'll get a Team CCC running shirt.  We encourage you to wear this for any and all running events you participate in this year.  The more money you raise; the more fun items you'll receive. 
THIS YEAR'S PRIZES
$100- Team CCC Race Day Shirt
$250- CCC Water Bottle
$500- CCC Beanie
$750- CCC Fanny Pack
$1,000- CCC Full Zip Jacket
$1,500- For each $100 you raise past this mark, you will be entered in a drawing for a gift card to put towards a new pair or running shoes or accessories of your choice. We will draw a winner on December 20, 2019.
*Prizes may change based on availability. In that case, you will be given a comparable prize.
CREATING YOUR PAGE: 
 Follow THIS LINK to set up your personal fundraising page on behalf of Children's Cancer Connection. 
Share your page on social media or through email with all your friends and family.  Have them support your running by donating funds to Team CCC. 
The more money you raise; the more prizes you'll get.  For example, after you raise $100, you'll receive your Team CCC running shirt that can be worn to your running events.