Support Winter Wishes 2022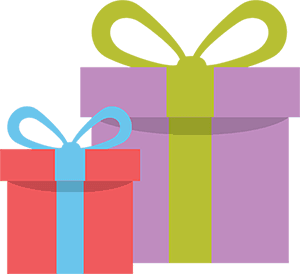 Each year, the Winter Wishes program at Children's Cancer Connection serves families across Iowa affected by childhood cancer who could use a little extra joy during the holiday season.
The Winter Wishes program is a great way to connect donors with families and offer extra support during the holiday season! Donors will be matched up with as many children as they would like to support.
Families are so thankful to receive support in this way, and we are excited to be able to offer this program to even more families because of people like you!
How it works:
Donors can support families this year by providing gifts for a child and/or gift cards for the family. Donors can sign up for how many children they would like to support or how many gift cards for families that they would like to provide.
Children's Cancer Connection staff will work with the families to create a wish list for each child, including a gift card choice. Since we are on families' timelines, donors will be matched with families as they come in. Everyone will be matched by Nov. 17 (with the exception of newly diagnosed families).
Once donors and families have been matched, donors can purchase gifts from their child(ren)'s wish list(s). The recommended price point per child is no more than $150. A list of what was purchased for each child should be provided. This will allow parents to know what to expect. Donors will need to wrap each present, label each one with the child's first name, and drop gifts off to the Children's Cancer Connection office in Johnston Dec. 5-7.
2022 Lead Supporter