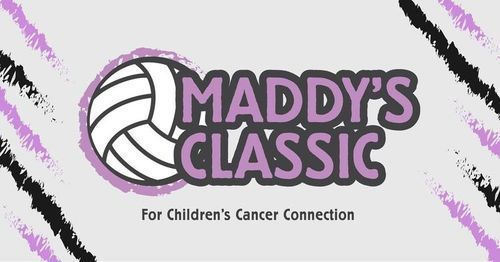 We are excited to host this new-to-us volleyball tournament. Honoring the history of Maddy's Cunningham's Classic Volleyball Tournament, our volleyball tournament will be called Maddy's Classic for Children's Cancer Connection. While the event will look a little different, we are keeping the spirit that Maddy Cunningham's Classic Volleyball Tournament has had the last 15 years!
Join us on August 27, 2022 at Xtreme Beach Volleyball Courts in Waukee for our first internal volleyball tournament. The tournament this year will be limited to 16 teams to ensure the best experience, so get registered early! We will have round robin play in the morning that leads into a single elimination tournament. Lunch and drinks will be provided for all players!
Enjoy a fun day supporting a great cause! All proceeds will support Children's Cancer Connection and their many programs offered at no cost to hundreds of families affected by childhood cancer.
Please fill out a waiver if participating in this event.
Sponsorships Available
We are always looking for community partners, especially for this new event. See a rundown of opportunities. Interested in learning more? Please email Sarah Jungers or Matthew Johnson for more information!