COURAGE STORE
AT BLANK CHILDREN'S HOSPITAL
Children feel empowered by earning Bravery Bucks for the parts of their treatment that cause the most distress. Bravery Bucks are then redeemed through the Courage Store that is packed with prizes and incentives to keep kids motivated and feeling empowered.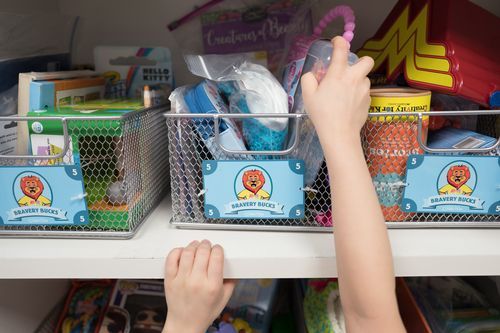 For information about Courage Store at Blank Children's Hospital,
please contact us at Support@ChildrensCancerConnection.org or 515-243-6239.