SIBLING CAMP

Camp Heart Connection's Mission
Camp Heart Connection's mission is to provide campers affected by childhood cancer and
their families a secure environment to connect, grow, and create lifelong memories.
Summer Camp Registration Is Now Open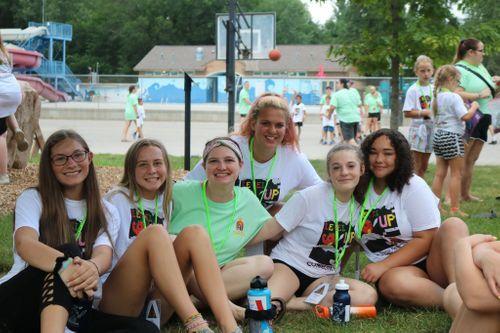 Camp Heart Connection's Sibling Camp is a true summer camp experience, with activities including rock wall climbing, arts and crafts, horseback riding, and more. Siblings are typically not the center of attention when it comes to childhood cancer, but they still carry the scars of cancer inside. Our Sibling Camp, one of the few in the nation, allows for siblings to experience a week they can call their own. It's a place where they can reconcile their emotions and meet others who've lost a sister or brother to cancer. No matter the treatment outcome of their sibling, this week is theirs and free to attend. Once a camper comes to camp, whether for one week or their entire childhood, they will forever be part of the Camp Heart Connection family.
Thank you to our 2022 Lead Camp Supporter University of Iowa Dance Marathon, and our Camp Activities Supporter, Lexi Stiles Memorial Golf Tournament and our Health Lodge Supporter, Blank Children's Hospital.

Camp Heart Connection Camps are graciously supported by Care Camps.