ONCOLOGY CAMP

Camp Heart Connection's Mission
Camp Heart Connection's mission is to provide campers affected by childhood cancer and
their families a secure environment to connect, grow, and create lifelong memories.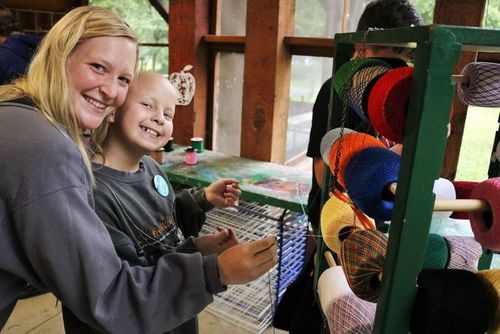 A week of summer camp is something every child should be able to experience. Oncology Camp allows for children who are on or off treatment to attend a week full of typical summer camp activities and so much more. Worried that your child won't fit in? Campers who have attended before demonstrate that all campers understand the childhood cancer journey. In fact, survivors are often inspiration for kids who are newly diagnosed. Our staff is trained to be sensitive and supportive to all campers, and medical professionals are on site 24/7 to meet medical needs. Best of all, Oncology Camp is free to attend.