FAMILY CAMP

Camp Heart Connection's Mission
Camp Heart Connection's mission is to provide campers affected by childhood cancer and
their families a secure environment to connect, grow, and create lifelong memories.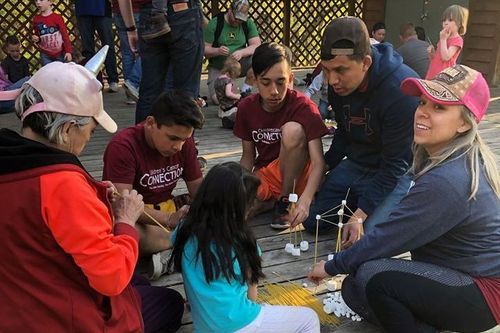 Des Moines Family Camp:  May 1-3, 2020 (Y Camp Boone) CANCELLED
Eastern Iowa Family Camp:  October 9-11, 2020 (Y Camp Wapsie)
Since Children's Cancer Connection is about the entire family, what better way to spend a weekend than at Family Camp? We provide an opportunity for the entire family to experience the joys of camp and connect with other families experiencing a similar journey.  It is the perfect place for the youngest campers to see what camp is all about before attending on their own.