FAMILY CAMP

Camp Heart Connection's Mission
Camp Heart Connection's mission is to provide campers affected by childhood cancer and
their families a secure environment to connect, grow, and create lifelong memories.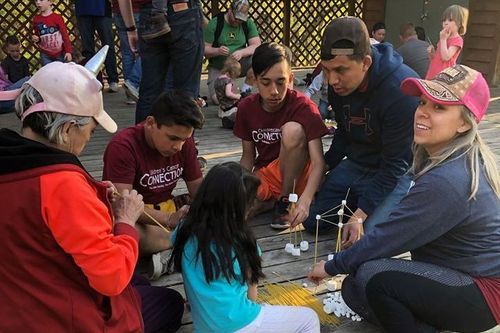 Des Moines Family Camp:  April 30 - May 2, 2021 (Y Camp Boone)
 
Since Children's Cancer Connection is about the entire family, what better way to spend a weekend than at our Camp Heart Connection's Family Camp? This particular camp program provides an opportunity for the entire family to experience the joys of camp and connect with other families experiencing a similar journey.  It is also the perfect place for the youngest campers to see what camp is all about before attending on their own.