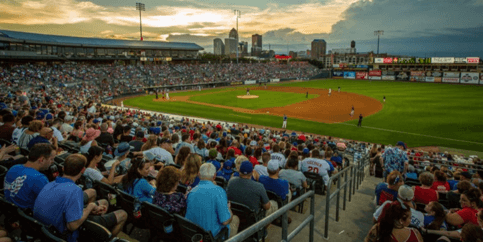 Join Children's Cancer Connection for a Day at the Ball Park! CCC families can purchase Iowa Cubs baseball tickets at a special discounted rate. The Iowa Cubs organization has reserved 50 seats in Section 5. Reserve tickets: https://fevo.me/childrenscancerconnection
Gates open at 5:38 p.m. with the game starting at 6:38 p.m.
ONE lucky CCC kiddo will get the chance to throw out the first pitch. Families can email Cassidy@ChildrensCancerConnection.org to enter their child into a drawing for this opportunity.
The National Guard will also be attending the game that evening. There will be a presentation of flags, color guard and more.
This will be a fun opportunity to connect with other CCC families, old and new!