Camping the Night Away - Des Moines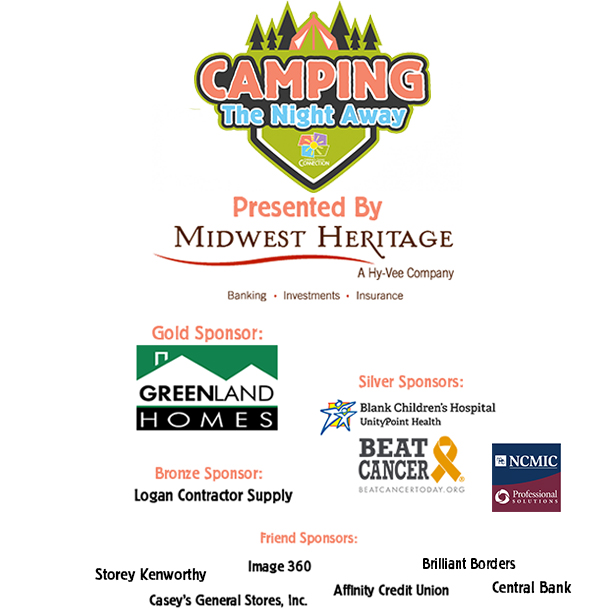 State Historical Museum
600 E Locust Street
Des Moines, IA 50319
Enjoy a casual evening of entertainment, auctions, heavy hors d'oeuvres, and drinks while celebrating 30 years of serving the entire family through the entire journey. Your participation will support camp programs for children affected by cancer and their families.
Get your tickets now! Each ticket purchased will come with a drink ticket, registration will close on February 21st. Tickets will be available at the door for $40.
------------------------
Camping the Night Away is just around the corner, and we need your help picking some of this year's award winners! The MacDougall Award for Outstanding Volunteerism goes to someone who is a stand out volunteer at Children's Cancer Connection and who truly encompasses the spirit of CCC in the work they do with us. The Heart Connection Award is a new award, where we recognize someone who embodies all the values of CCC and is an ideal representative of our organization.
If you know someone who fits these descriptions, please nominate them! Please include your name and contact information, their full name, and a small paragraph on why you think they deserve one of the awards. Nominations are due by FEBRUARY 9th and can be sent to Christina at ChildrenCancerConnection.org. Winners will be announced at the event on February 22nd, 2018.