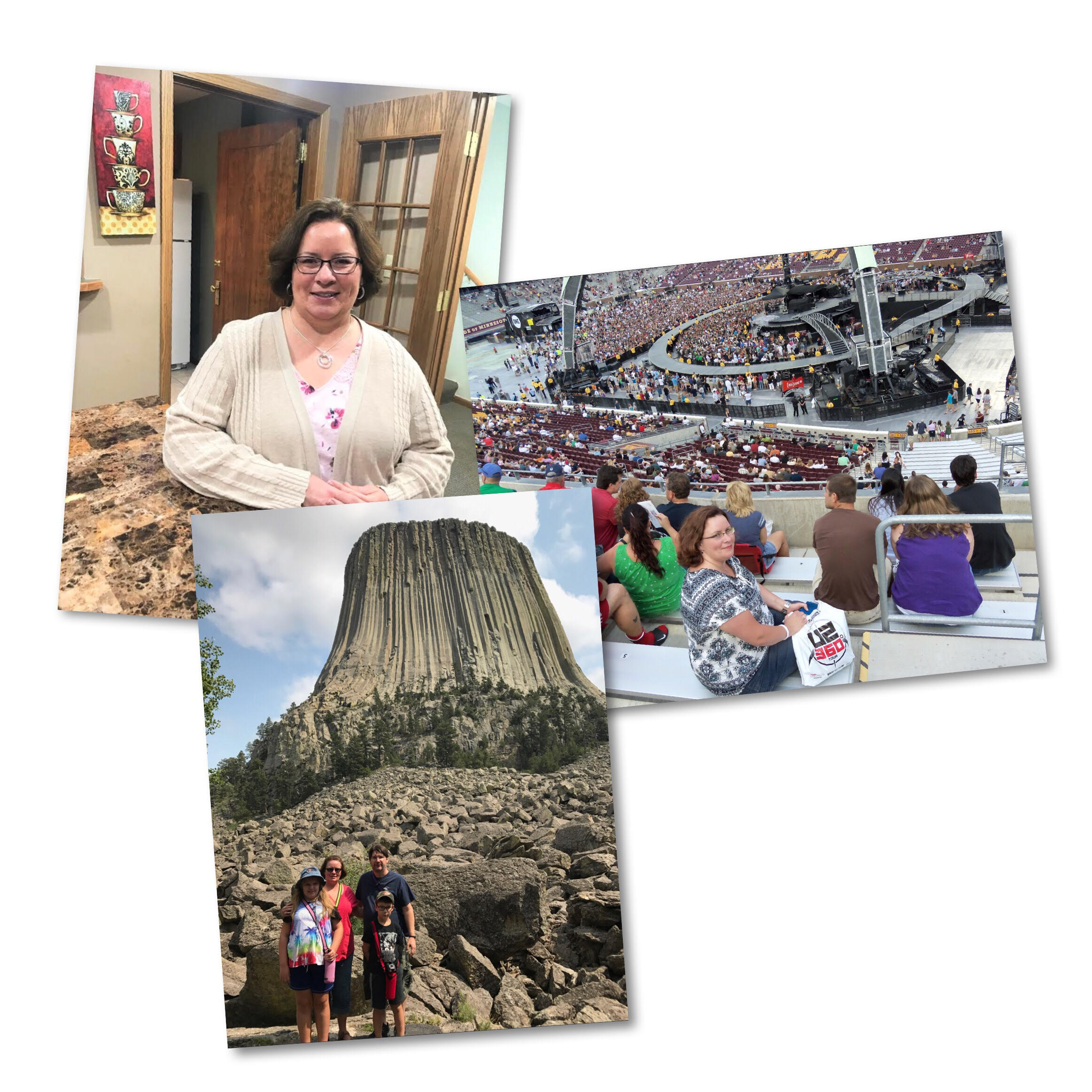 Stacie Gaylor 
Describe your role at Children's Cancer Connection in 3 sentences: As Office Coordinator, I am directly responsible for creating an amazing experience for participants, volunteers, and donors of Children's Cancer Connection.  I am responsible for the overall look and feel of the property, keeping it clean and orderly.  Greeting guests, answering phones, coordinating mail, ordering supplies, managing vendors, and managing on-site volunteers are also part of my duties. 
Describe yourself in 3 words: Kind, Organized, Positive
One talent or skill you wish you had:  I wish I could sing because I love music. 
A random fact about you: I was a disc jockey at a radio station right after graduating college. 
Your favorite quote: "To be one, to be united is a great thing. But to respect the right to be different is maybe even greater." - Bono 
If you were an animal you would be: A koala bear, because they are fiercely protective mothers who keep their young close to them for a long time.  And they live in Australia - bonus! 
Top five songs in your playlist/top five favorite songs: 
Beautiful Day - U2
Theme from Princess Bride - Mark Knopfler 
Purple Rain - Prince
Everlong - Foo Fighters
Edge of 17 - Stevie Nicks  
Contact: 
515.243.6239  ext. 1109