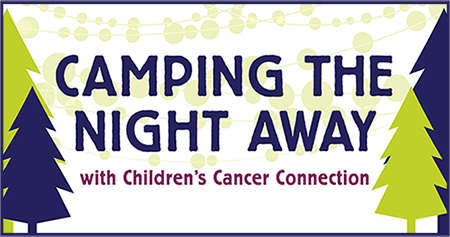 Camping the Night Away is CCC's signature fundraising event. It offers a fun, camp-themed evening of drinks, delicious food, auctions, raffles and more! The proceeds from the night help make Camp Heart Connection programming possible, including Oncology, Sibling, Spring and Fall Family, Teen and Day Camps. These camps are all provided at no cost to CCC families thanks in part to these events. Recommended dress is business or cocktail attire. 
2023 Camping the Night Away Swisher will be held on Oct. 5.
2024 Camping the Night Away Des Moines will be held on May 10.
Sponsorships are available!
Teams will receive lunch, swag, and a day of fun competition. The winning teams will take home prizes!
Teams are made up of six players. Additional players can be added for a max total of 10 players on a team. Age requirement is high school and up. There are no gender restrictions.
Waivers are required for each person to play.
Absolutely! Spectators are welcome to join for just $5. Enjoy a fun afternoon, cheer on your favorite team, and support a great cause.