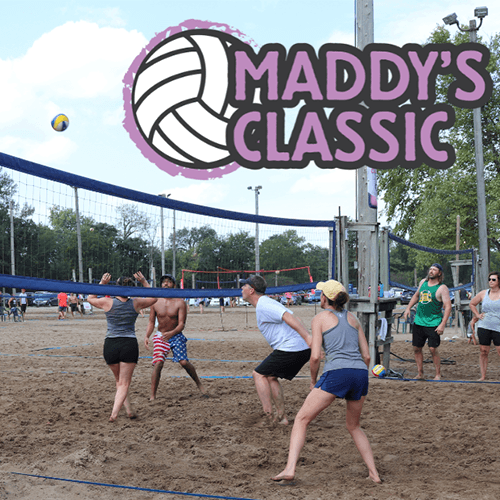 Children's Cancer Connection is excited to host Maddy's Classic on Saturday, Aug. 27 at Xtreme Beach Volleyball Courts in Waukee. This is the first year CCC will host this volleyball tournament, transitioning it over from the original Maddy's Cunningham's Classic Volleyball Tournament. The original tournament began in 2007 in honor of Maddy Cunningham who was diagnosed with medullablastoma at the age of 3 after a cancerous tumor was discovered in her brain. After surgery to remove the tumor, six weeks of radiation and a year of chemotherapy, Maddy has remained cancer free!
This year's Maddy's Classic will be limited to 16 teams to ensure the best experience, so get registered early! Round robin play will begin in the morning which will leads into a single elimination tournament later in the day. Lunch and drinks will be provided for all players! And, there will be some fun raffle prizes.
Register here! The cost is $240 per six-person team. Additional players are $40 each. Sign up your team by July 31, and get a CCC koozie for each player.
Sponsorship opportunities are still available including the levels of Presenting, Serving, Setting and Court Sponsors. See investment level details and benefits here.
Enjoy a fun day supporting a great cause! Spectators are welcome to attend at no cost. All proceeds will support Children's Cancer Connection and the many programs CCC offers at no cost to nearly 750 Iowa families affected by childhood cancer.