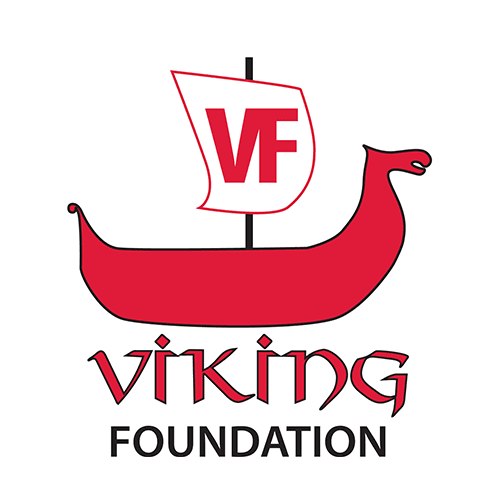 As a 501(c)(3) nonprofit organization, Children's Cancer Connection relies on the generosity of organizational and individual donors. CCC is highlighting donors to share the impact they're making and show appreciation for their support!
Today's featured organization is The Viking Foundation of Lincoln.
About The Viking Foundation of Lincoln
The Viking Foundation of Lincoln, following a long Eggland Family tradition, seeks to provide financial assistance to young people and families. This support is provided to other nonprofit organizations in three counties in Nebraska (Lancaster), Iowa (Polk) and Colorado (Denver), in the form of need-based grants directed to individuals (especially children) and families challenged with education, poverty, housing, gender, mental and physical health, and other issues. 
How It Supports CCC
The Viking Foundation of Lincoln generously awarded CCC with a grant to help make 2022 Day Camps possible. 
"The Viking Foundation of Lincoln is very proud to be a Lead Supporter of the Children's Cancer Connection 2022 Day Camp. This activity fits perfectly with Viking's mission to fund creative and flexible opportunities to improve and enrich the lives of people who are less fortunate with an emphasis on youth." 
     - Erik Eggland, Viking Foundation Board Member
Day Camps are for both the child diagnosed with cancer and siblings ages 5-12. Thanks to Lead Day Camp Supporters like the Viking Foundation, they are offered free of charge. Days in July are filled with summer fun and spending time with friends at the Jeff and Deb Hansen Home for Hope and throughout the greater Des Moines metropolitan area.
Thank you to The Viking Foundation of Lincoln for your support!