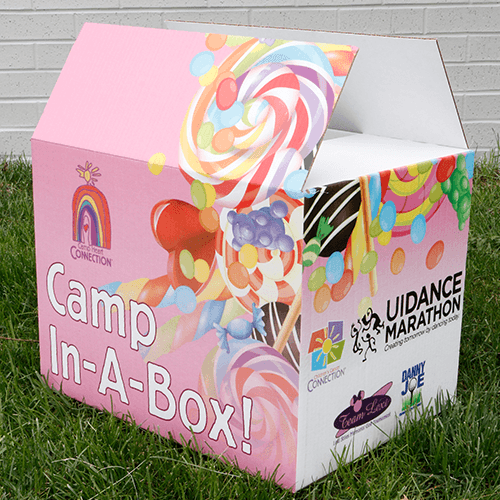 Can't join us in person for Camp programs this year? We have back-up options! 

Camp Heart Connection Camp-In-A-Box allows campers and their families to feel the magic of camp from home or elsewhere. Boxes include crafts, candy, camp-themed items, and a few special gifts from Aunt Fifi herself! 

We will also have a Virtual Camp July 30-31, but you do NOT have to join virtual camp to get a Camp-In-A-Box. 

To request a no charge Camp-In-A-Box, simply email the Camps Team with name, address and the number of campers in the household who would like to receive a box. CCC will take care of the rest.