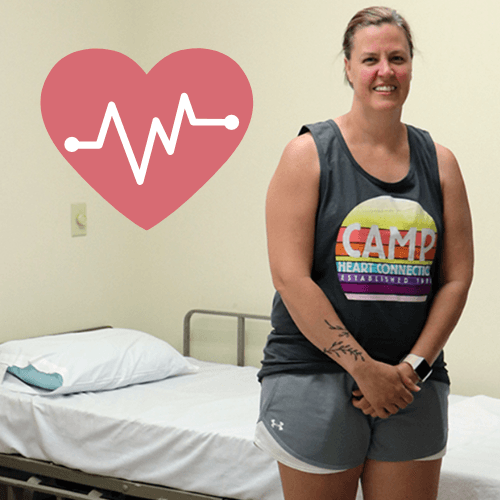 Are you a Registered Nurse, Certified Nursing Assistant or other licensed medical professional looking for meaningful volunteer opportunities? If so, Children's Cancer Connection (CCC) would love for you to join us at 2022 Summer Camp Programs. Nursing/medical volunteers' main responsibilities are to assist with administering medication and providing assistance should medical needs arise. During down time, nursing/medical volunteers get to spend time interacting with and assisting campers!
Remaining Camp dates for 2022 are:
Click on your preferred session(s) link above, and once on the page, look for the orange "Register Now" button to see available shifts.
Medical shifts from which to choose include 8 a.m. to 2 p.m., 2 p.m. to 8 p.m. and 8 p.m. to 8 a.m.; overnight volunteers are provided with cabin housing. The camp is located in Boone. Volunteer for one shift, several shifts or stay for the whole week! Meals are provided, and CCC has insurance to cover medical volunteers.
Apply to be a medical volunteer! You'll get to help provide a unique opportunity for Iowa families affected by childhood cancer, and it's a lot of fun, too!