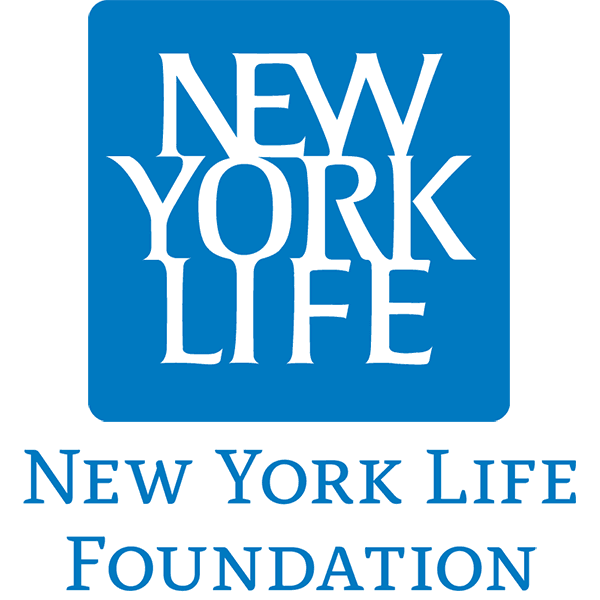 As a 501(c)(3) nonprofit organization, Children's Cancer Connection relies on the generosity of organizational and individual donors. On the CCC blog, we're highlighting donors to share the impact they're making and show our appreciation for their support!
Today we're featuring New York Life Foundation.
Who They Are
Since 1979 the New York Life Foundation has worked to provide crucial resources to those in need and has provided over $360 million in charitable contributions to national and local nonprofit organizations. It primarily focuses on programs that benefit young people, particularly in the areas of educational enhancement and childhood bereavement support. It also encourages community involvement from New York Life employees and financial professionals — people who are already committed to service.
How They Support CCC
New York Life Foundation awarded a grant of $23,000 to Children's Cancer Connection in 2019 to support the development of a digital My Journey Book for families facing a pediatric cancer diagnosis. Long-time CCC advocate, Josh Ervasti of R2 Financial Strategies, nominated CCC for the grant.
"My family has been a part of CCC for many years. We understand how overwhelming it is when families receive that first diagnosis, and in today's world, how important it is to have information available at your fingertips. I'm honored to have been a part of securing this gift for Children's Cancer Connection and am excited to see the My Journey Book go to the next level."
     - Josh Ervasti, CCC Family and Donor
Every newly diagnosed family receives a My Journey Book customized to their treatment hospital (University of Iowa Stead Family Children's Hospital or Blank Children's Hospital). This binder serves as a resource to organize treatment information and take notes.
Learn more about our My Journey Series here.
Thank you to the New York Life Foundation for your support!