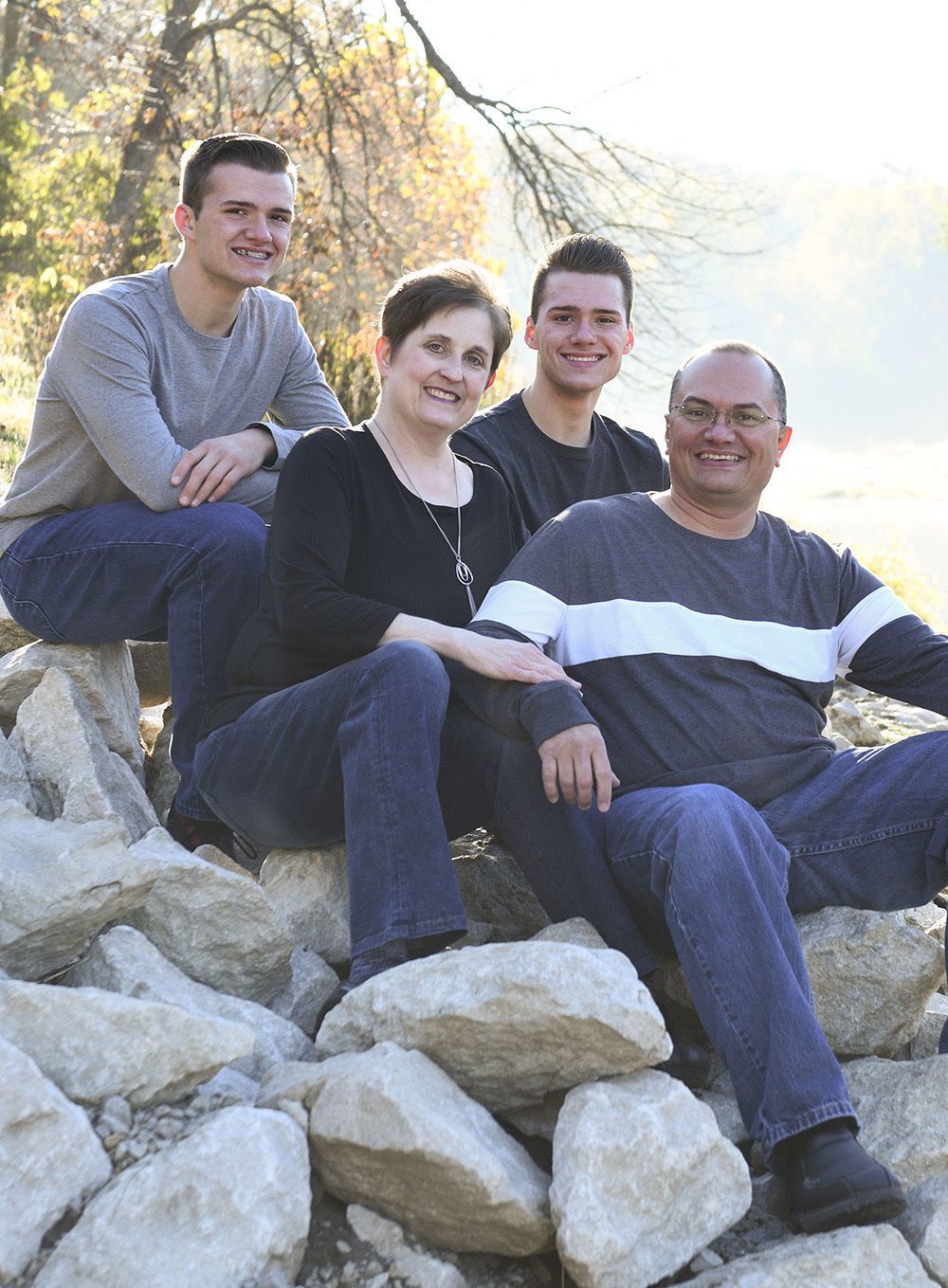 Last month we introduced you to the Children's Cancer Connection Board of Directors and explained their role at CCC.
Now, get to know our board's Chair, Dr. Julie Anderson-Suddarth.
Dr. Julie is the current chair of the Children's Cancer Connection Board. 
She joined the Board in November 2018 with her "official" term beginning in January 2019 and has served as the chair since January 2021. 
Dr. Julie grew up on a farm in southeast Iowa and currently lives in Winterset with her husband, twin boys (who are high school seniors), and two dogs. 
She is a Pediatric Emergency Medicine and Sedation physician at Blank Children's Hospital – so she sees kids when they are sick or injured in the Emergency Department or helps to sedate them for procedures in various areas of the hospital.
Those of you in the central Iowa area may well have met her in either of those roles! 
Dr. Julie first became aware of Children's Cancer Connection back in her residency days at Blank Children's Hospital in the early 2000s). 
She learned more about the organization through some of the various events over the years and was asked by a fellow board member if she'd be interested in serving on the Board. At the time, there were no current medical providers on the board, and CCC saw the benefit of having Dr. Julie's guidance.
Dr. Julie jumped at the opportunity to become more involved in the organization and to help the families she takes care of in her professional life. 
When asked what she likes about CCC and the board, she said that she LOVES the opportunity to volunteer and see the kids doing fun events outside of the hospital (like day camp or family camp). 
She also enjoys seeing the kids benefit from some of the in-hospital programs, like Beads for Bravery and Bravery Bucks. 
Dr. Julie is looking forward to continuing to volunteer as her sons graduate from high school and move on to college at Iowa State (even though she is a Hawkeye!).
Thank you for sharing more about yourself with us, Dr. Anderson-Suddarth. We appreciate you!