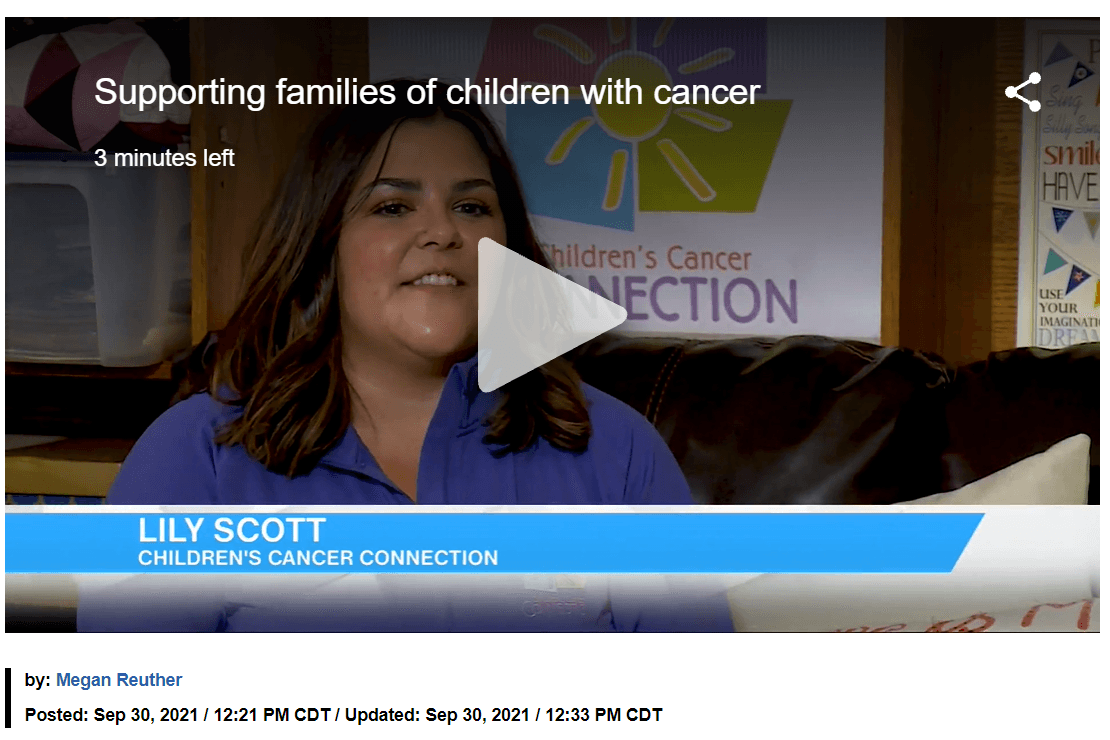 September is over, but Childhood Cancer Awareness is year-round for us and the families that we serve.
On Hello Iowa, Megan Reuther sat down with Lily Scott, our marketing director and also mom to childhood cancer survivor, Nora, to talk about ways that you can continue to support families affected by pediatric cancer. 
The highlights: 
Financial support: donate to the cause, attend fundraising events, ask childhood cancer organizations how you can help, and give what you can.
Advocate: share the messages about childhood cancer awareness, show families affected by childhood cancer that you're there to support them, and continue to help communicate their needs. 
Watch the interview at: who13.com/hello-iowa/supporting-families-of-children-with-cancer.