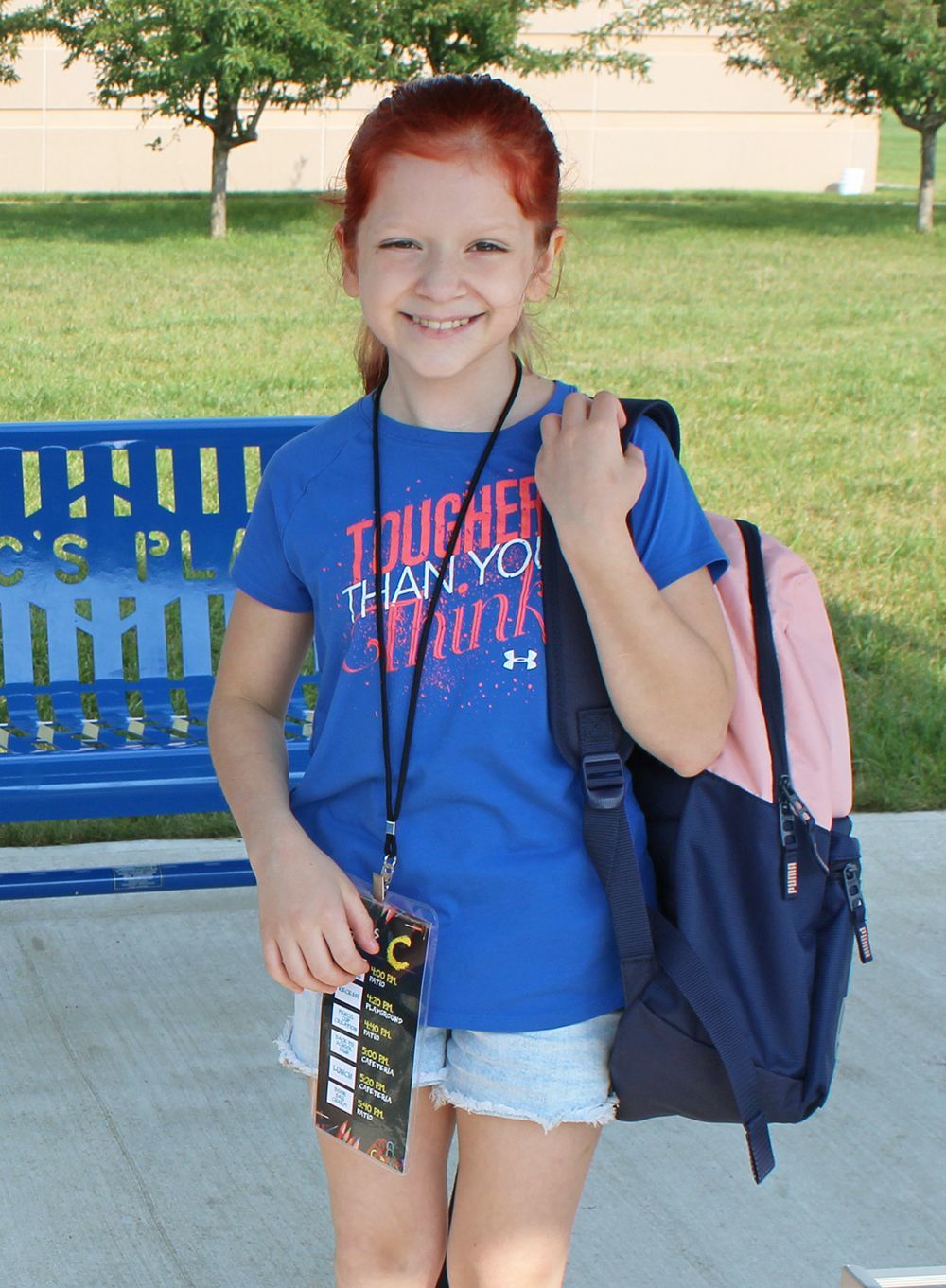 During Childhood Cancer Awareness Month, we're featuring stories from the families we serve that have been affected by pediatric cancer.
September is also Thyroid Cancer Awareness Month. Meet Lindsay LaGrange, mom of a pediatric thyroid cancer survivor and CCC family member.
"In 2014, Lexi was in and out of clinics and hospitals due to constantly having viruses and strep throat-like illnesses with high fevers. It even got to the point of a referral to an ENT who couldn't find anything then.
Two years later, Lexi once again was having issues with illnesses and this momma bear had had enough. Dr. Emily Eady at Ankeny Pediatric sent a referral to Dr. Etyan Young and the rest is history.
What was presumed to be a cyst on her neck was biopsied to be Papillary Thyroid carcinoma, and in June of 2019 Lexi had a full thyroidectomy with the removal of 32 lymph nodes, 16 of which were cancerous.
Throughout the next two years, Lexi has had to battle scans, radioactive iodine, and being isolated, having depression and horrible anxiety to also having had Covid-19 in 2020. 
She's had numerous medication changes due to now having hypothyroidism which continually makes her cold, tired, and not hungry. It's been a constant struggle, but she is and always will be my beautiful little butterfly."
Thank you to the LaGrange family for sharing your story to help raise awareness of childhood cancer!