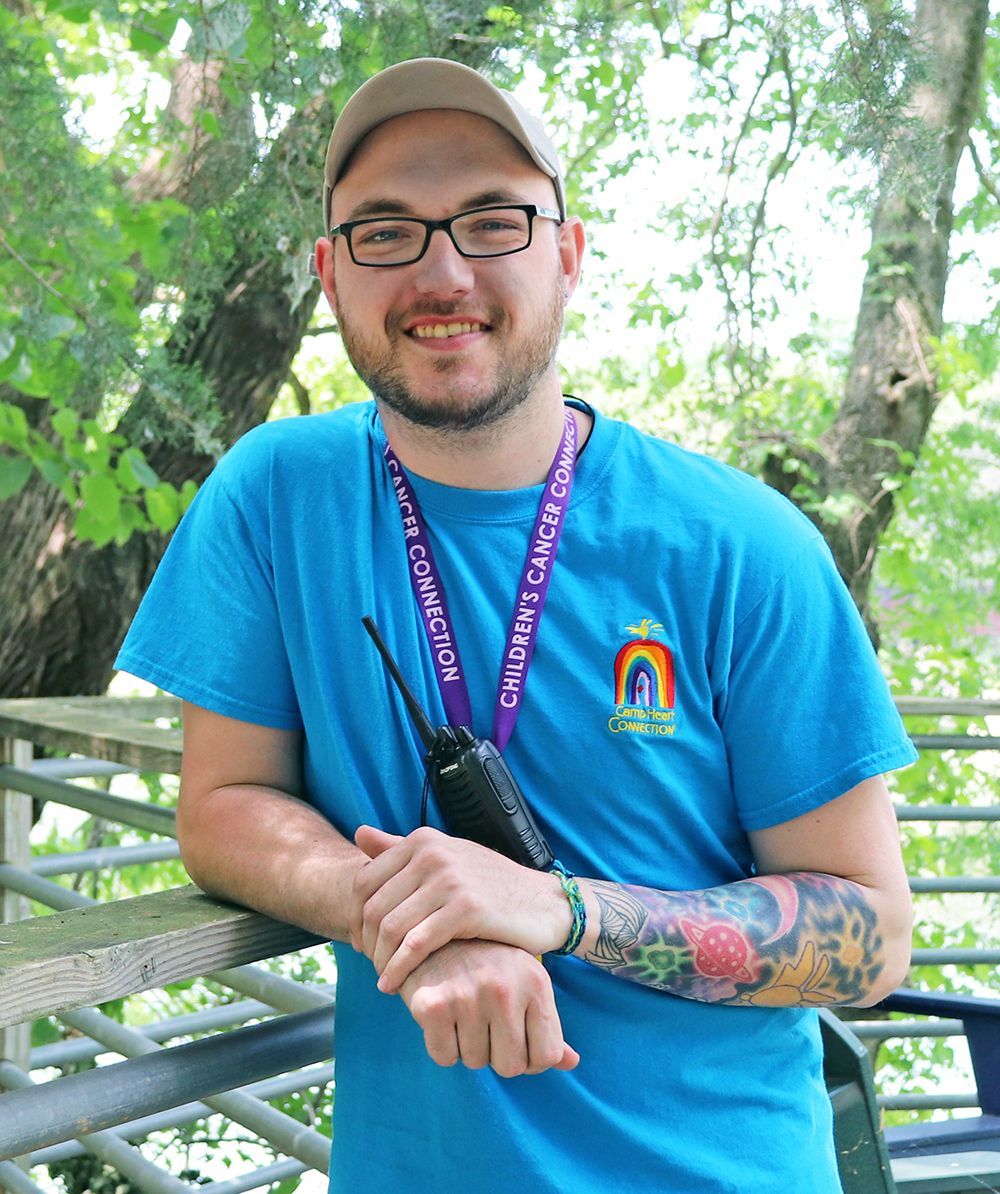 During Childhood Cancer Awareness Month, we're featuring stories from the families we serve that have been affected by pediatric cancer. 
Meet Matt Dutton, pediatric cancer survivor and Camp Heart Connection volunteer. 
"I was diagnosed with Hodgkin's Lymphoma when I was three years old, and had about six months of treatment. 
As soon as I was old enough to attend camp when I was five, I was hooked. I took a bit of a hiatus to play baseball in high school but missed out on a lot of other great memories by not being here.
Camp is my happy place. I loved coming here as a camper and making lifelong friends. Every time I come back, the memories flood in. I could tell you about the countless times in the field where our counselors would make us laugh until we couldn't breathe, or the exact moment when the "Go to Bed!" camp joke began.
Now, as a staff member, I love to see how much fun kids have at camp. I get to watch these kids form new friendships with people that understand what they've gone through. I take a lot of pride in trying to make camp as memorable and as magical as it was when I was their age.
I've spent 25 weeks of my life at camp and have been volunteering with CCC since 2013. I'll continue to volunteer and come back for as long as I can. Camp is truly the best place."
Thank you, Matt, for sharing your story and telling us why you continue to volunteer with us. We appreciate you!