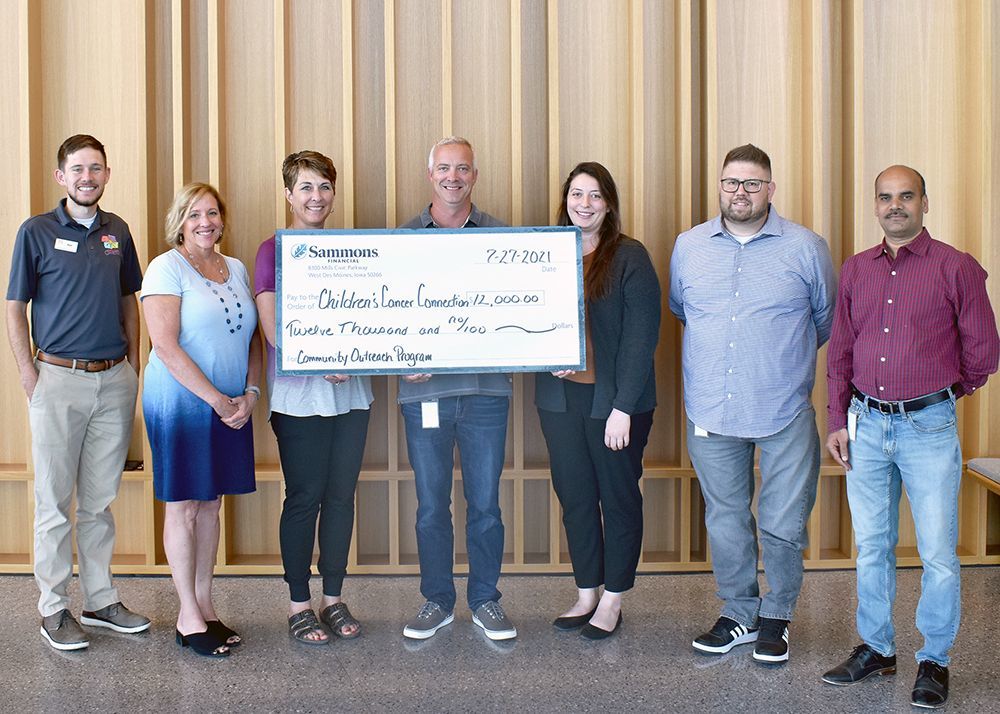 Sammons Financial Group presented a check for $12,000 to Children's Cancer Connection after the organization was selected through their Community Outreach Program, in which teams of Sammons Financial Group employees each choose an organization to receive a portion of the company's annual charitable budget.
"In 2018, we introduced a Community Outreach Program to our employees to give them more of a say in which organizations will receive corporate donations," said Tom Nucaro, chair of the Community Involvement Committee. "Children's Cancer Connection was not only nominated by one of our employees but was selected to receive a donation of $12,000 through our Community Outreach Program."
More from Tom: "Sammons Financial Group is actively involved in our communities and we are committed to making a positive difference where our employees live and work. Our community involvement initiatives include making corporate donations, supporting our employees who give back to the community by offering matching donations for their personal contributions, and providing volunteer time off to allow employees to perform community service."
Thank you to Sammons Financial Group for this generous donation.