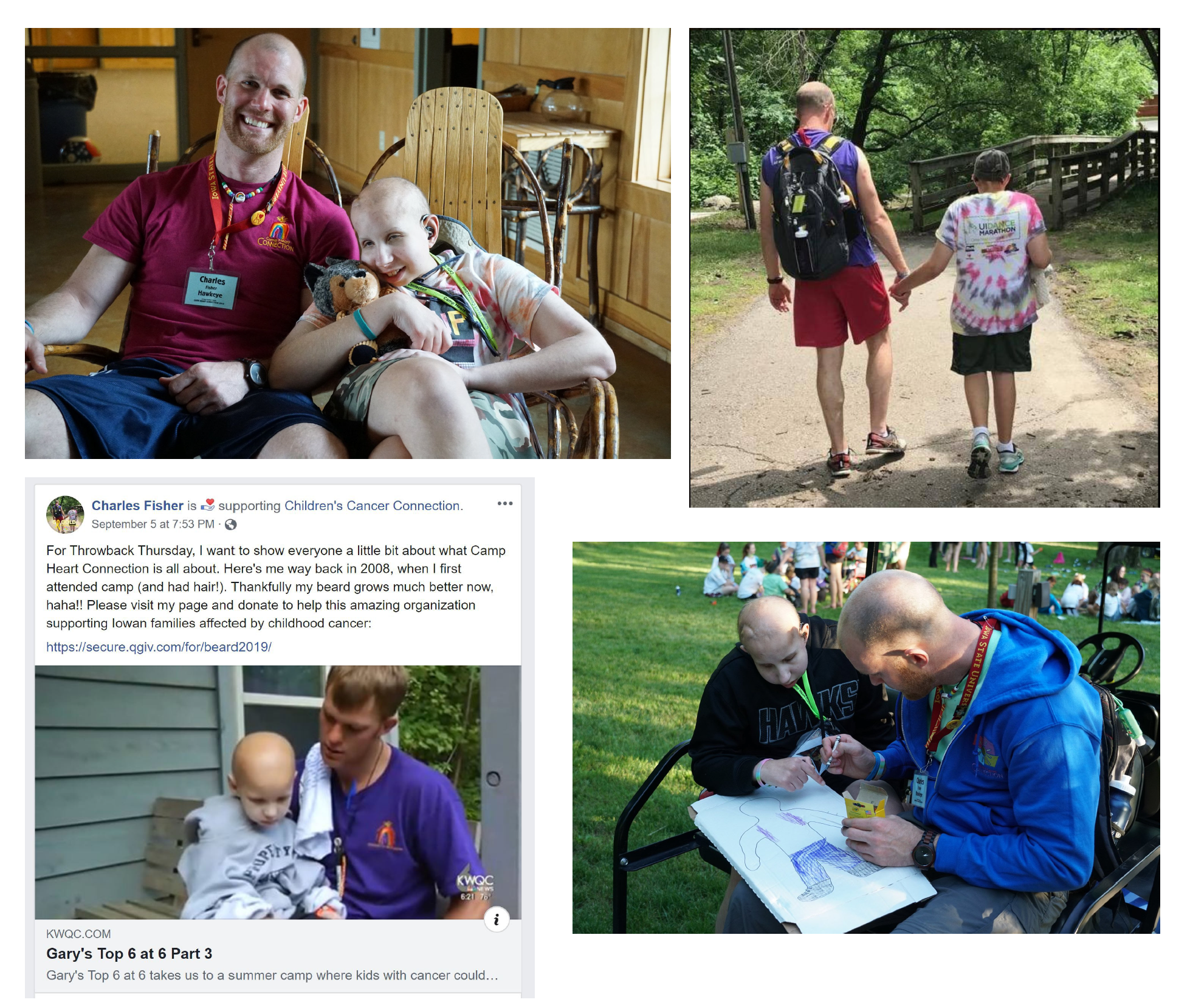 I first met Jack during the infamous "Flood Camp" in June 2008. It was the first Camp experience for both of us, so it was pretty memorable when half the camp was under water! Jack was rather small and got tired easily at the time, so he got lots of piggy-back rides that year. He claimed to like mine the best, so we spent a lot of time together. Soon we were constantly chatting about cartoons, movies, candy, and melty-bead projects all day every day. It was awesome!
Coming back the next summer, I was again paired with Jack. Immediately we were back to our usual chats and card games, but this year we got to also do more activities around camp. The rock wall, BB guns, horseback riding... we did them all together. Seeing the joy on his face going down the zip line for the first time was amazing! But before I knew it, the week was over. I subsequently moved to Florida for grad school, which caused me to miss the next few years.
However, after graduation and a move to Virginia for my job, I applied to be a counselor again in 2015. Luckily, Jack was in my cabin again. It was so great to see him after all that time! Since he was older and quite a bit bigger, piggy-back rides switched to slow hand-in-hand walks between events. But our usual chats continued, which is my favorite.
I've been honored to be his counselor every year I've been at Camp. We get to play games, watch movies, make melty-bead Pokemon, hang out in the gazebo eating candy talking about Mortimer, and of course, show the rest of the cabin how to zip-line like a champion! It's the best week of my year, every year. My favorite part, though, is probably lights out each night. There's this whole ritual of brushing our teeth, talking about our highs and lows for the day, reading a children's book, and tucking him and his stuffed animals in before he shuts his eyes to sleep. 
Being Jack's counselor has taught me to slow down and enjoy the moment, always be kind to everyone, and be sure to never miss dessert. He's the best kind of person anyone could wish to be: a good friend.