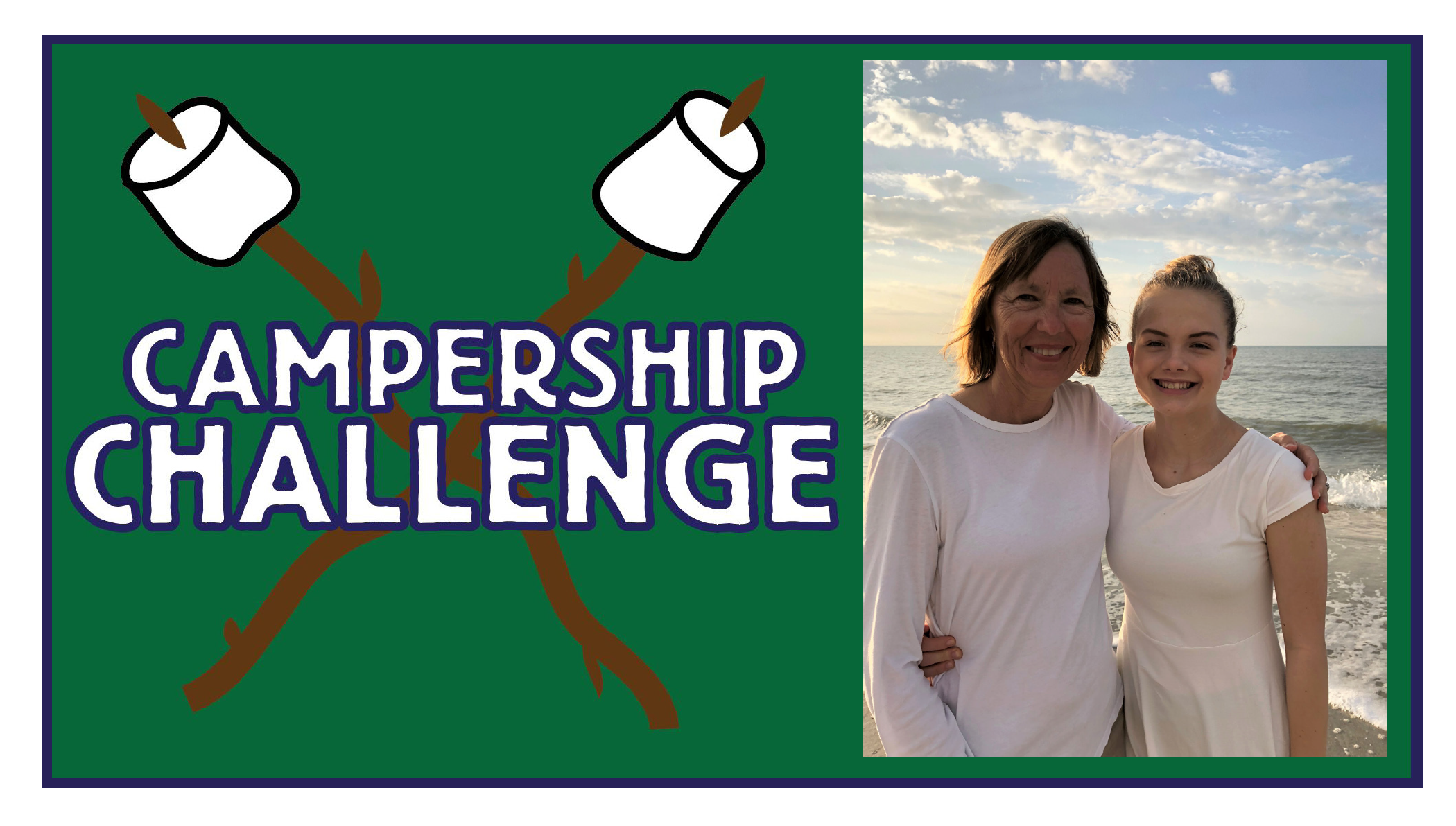 From Jeff and Susan Stroud:
"I was beyond excited to learn we were going to be grandparents. It was a very long wait from June to February. When we got the call that our granddaughter was about to be born, we raced to the hospital. We chatted excitedly with the other grandparents about our hopes and dreams for our new little grandchild.
The moment soon arrived when my son-in-law put our granddaughter in my arms and told us her name was Genevieve. We were thrilled because she was named after my husband's mother, whom we dearly loved but had died many years before.
I looked into Genevieve's eyes and fell madly in love in an instant! I remember her looking back at me so intently and probably wondering who I was!!
Our complete joy turned to fear as the doctor announced there were a few problems. But he told us, "I am going to send you home with a healthy baby." Within a few hours, she went into surgery. We knew everything was going to be okay.
Our daughter Stephanie and our son-in-law Joe took their precious baby home two weeks later. Things went smoothly for a while, but then…..some other signs began to appear. They took her to doctor after doctor. No real answers.
Genevieve was scheduled for another surgery at around 5 months for a problem related to her initial surgery.  It went well, but a biopsy was done with one of the bumps that were appearing underneath her skin. The report came back: neuroblastoma. 
Cancer. My beautiful baby granddaughter had cancer. I cried. As a grandma, it was a double whammy. I worried for Genevieve but I really worried for my daughter. How would she handle this? How would I? Joe? My husband? I cried a lot.
I went home from the hospital one day, I laid on my family room floor, and I literally screamed aloud at God. How could he do this to us? How would we survive? Wait. I sat up. I said to myself, do I still believe in God? Yes. Do I still believe in his promises? Yes! All of a sudden, I felt an incredible peace. I knew that Genevieve was going to be okay.
After 9 months of chemo, hundreds of doctor visits, pills, visits and stays at Blank Children's Hospital, medicines, MRIs, tears, visits to Iowa City, more tears, blood tests, not feeling good, scares, Genevieve started to thrive. We had an end-of-treatment party. It was so healing. A young woman and a young man who had had neuroblastoma when they were young were there to show us how well they were doing! It was a glorious day! Genevieve was definitely going to be okay.
Well, Genevieve is not only okay but she is a beautiful, loving, kind, and very active 16-year-old. She dances, she sings in show choir, she is a cheerleader and does everything else that a normal 16-year-old does! (Check out our blog post Genevieve wrote on CCC teen programs she enjoys.) She is a light in this world, and boy does her grandma feel it!
Genevieve started going to CCC camp when she was 5 years old. She was hooked immediately. She could not wait to go back and has every year for 10 years.  She attended her first sibling camp as a counselor in training last summer. When she talks about camp, her face lights up with a smile so big that it makes your heart happy. She calls it the happiest place on earth, and it truly is for her and all of the other campers!
We were invited to visitor night at camp. We listened to the camp songs, the speakers and watched all the campers having the best time of their lives! When it came time for dinner, I sat with Genevieve and some of her friends. I heard things like, "When is your next MRI? Have you had your blood tests yet? How long were in the hospital?" I was so choked up I had to leave the table. Teenagers should NOT have to be talking like this. One of the campers had lost her hair. One had lost a friend. Teenagers should NOT be experiencing this! They should be laughing and enjoying their life and their friends! When I maintained my composure, I went back to the table. I listened some more. I began to realize that these girls were sharing their heart with each other. They weren't feeling sad that day. They were having the best days of their year. They were with GOOD friends and I know they will be LIFELONG friends. They don't have to explain to each what it is like to have cancer. They understand each other. All of a sudden I UNDERSTOOD camp. It was like a lightbulb went on for me!
As Genevieve grew in her passion for camp, she wanted other people to be able to experience what she has. She became involved in the Campership Challenge to raise funds for the CCC camp. Because you see, camp is free to families with a child with cancer. Wow! I wanted to become involved too! I want any child with cancer to have this AMAZING opportunity to spend a week away from their challenging life. This incredible week sticks with them all year long! It gives them HOPE. It helps them thrive. And it also gives families a break at home for a week to focus on their other children and enjoy a respite!
And a short word about sibling camp. It is every bit as amazing, as my granddaughter Anna will tell you! Being a sibling to someone who has cancer is very tough! Everything is about them and not much about you. You go to camp and talk to your friends who are in the same boat. It is a game changer!
Please join my husband and I in supporting this incredible opportunity to change the life of families with cancer. Or come visit camp! It will be a most rewarding and inspiring experience. I promise you!"
Campership Challenge is an easy, fun way to support the many camp programs put on by Children's Cancer Connection. Jeff and Susan Stroud have graciously chosen to provide a dollar-for-dollar match for the first $25,000 raised for 2020 Campership Challenge! Whether you are a camper or staff member, a former camper or staff member, a parent, grandparent, or family friend, all can join in raising funds to support the amazing camp programs the Strouds mentioned. Campership Challenge has already started, so will you join Genevieve and her grandparents in supporting camp programs? Learn more about Campership Challenge >>