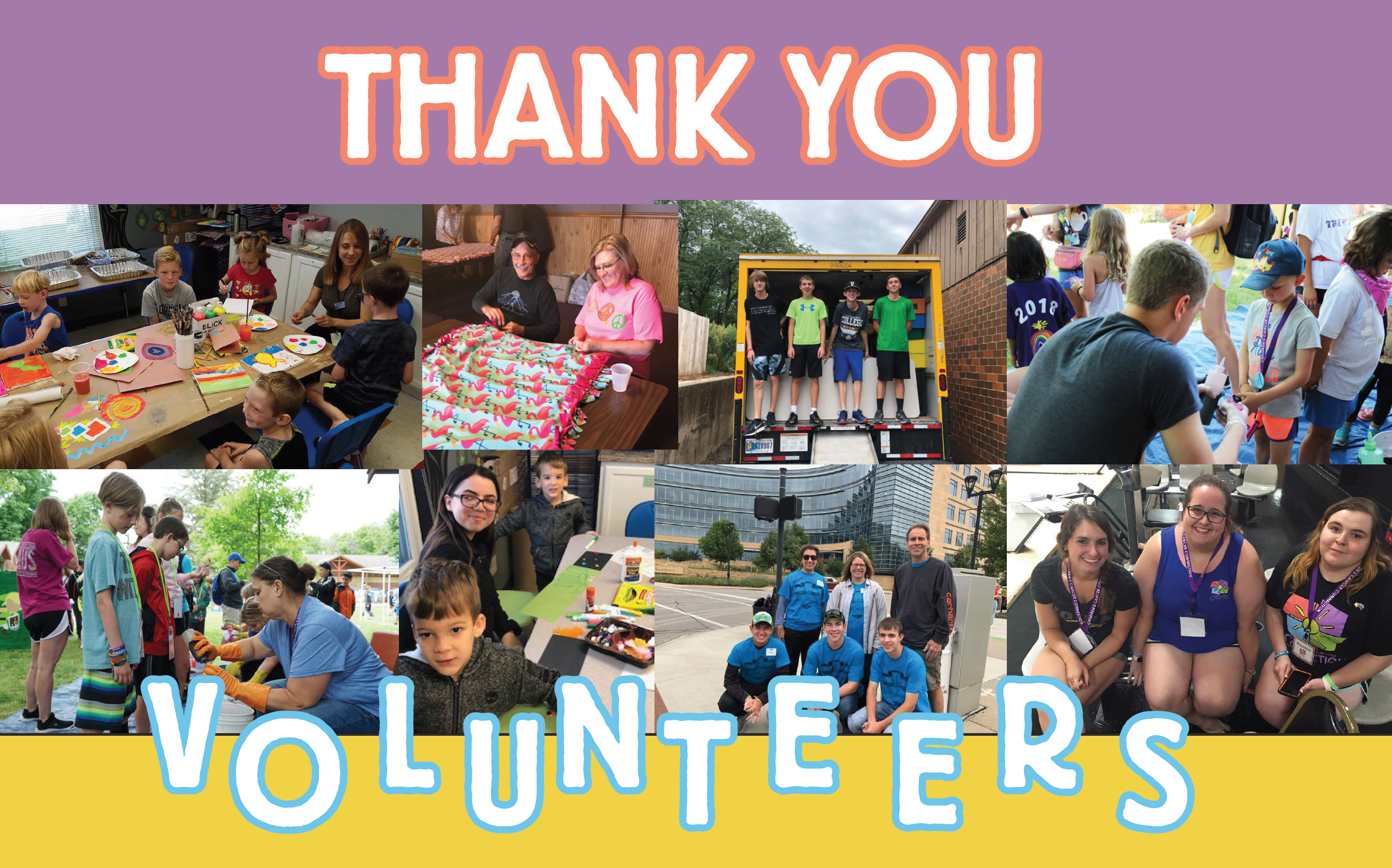 Thank you.
Those two words don't seem adequate to express what I want to say to our volunteers. My name is Stacie Gaylor, and I'm the Office and Volunteer Coordinator at Children's Cancer Connection. I've been with CCC for two years now, and in that time, have seen countless volunteers sign up and show up repeatedly.
Volunteer Appreciation Week is April 19-25, and we will say "thank you" and show our gratitude in different ways. However, our volunteers are needed and appreciated every single day, and here are a few reasons why:
As a small nonprofit, we rely heavily on volunteers.
Our volunteers give their time, share their talents, show limitless kindness, and serve as community ambassadors, all to support the mission of Children's Cancer Connection. We are a staff of 10, so we simply cannot be everywhere all the time. We could not provide the programs and support we offer to nearly 650 families without the help of our volunteers. Period.
Each one of our volunteers is unique.
We have many different volunteer opportunities, which include helping at our summer camps, providing childcare at our monthly activities, using their talents for different projects around the office, or assisting at our numerous fundraising events throughout the year. That means, we have a diverse volunteer base, and each one plays an integral role in our mission.
Working for a nonprofit isn't for the faint of heart.
And volunteering for a nonprofit requires the same passion and commitment. Whether it's spending the day (or week) with kids at day camp, making decorations for camp, or working in the yard, every task a volunteer does is essential. Our volunteers are the heart of our organization. Today and every day.
We see you. We appreciate you.
A few months ago, before the pandemic forced social distancing measures, I was hoping to have a get-together to thank some of our volunteers in-person. Until we can safely do that, please know that the staff at CCC and I are eternally grateful for each one of our volunteers. Until we see you again, be safe, keep in touch, and stay connected.
THANK YOU,
Stacie
"No act of kindness, no matter how small, is ever wasted." -Aesop