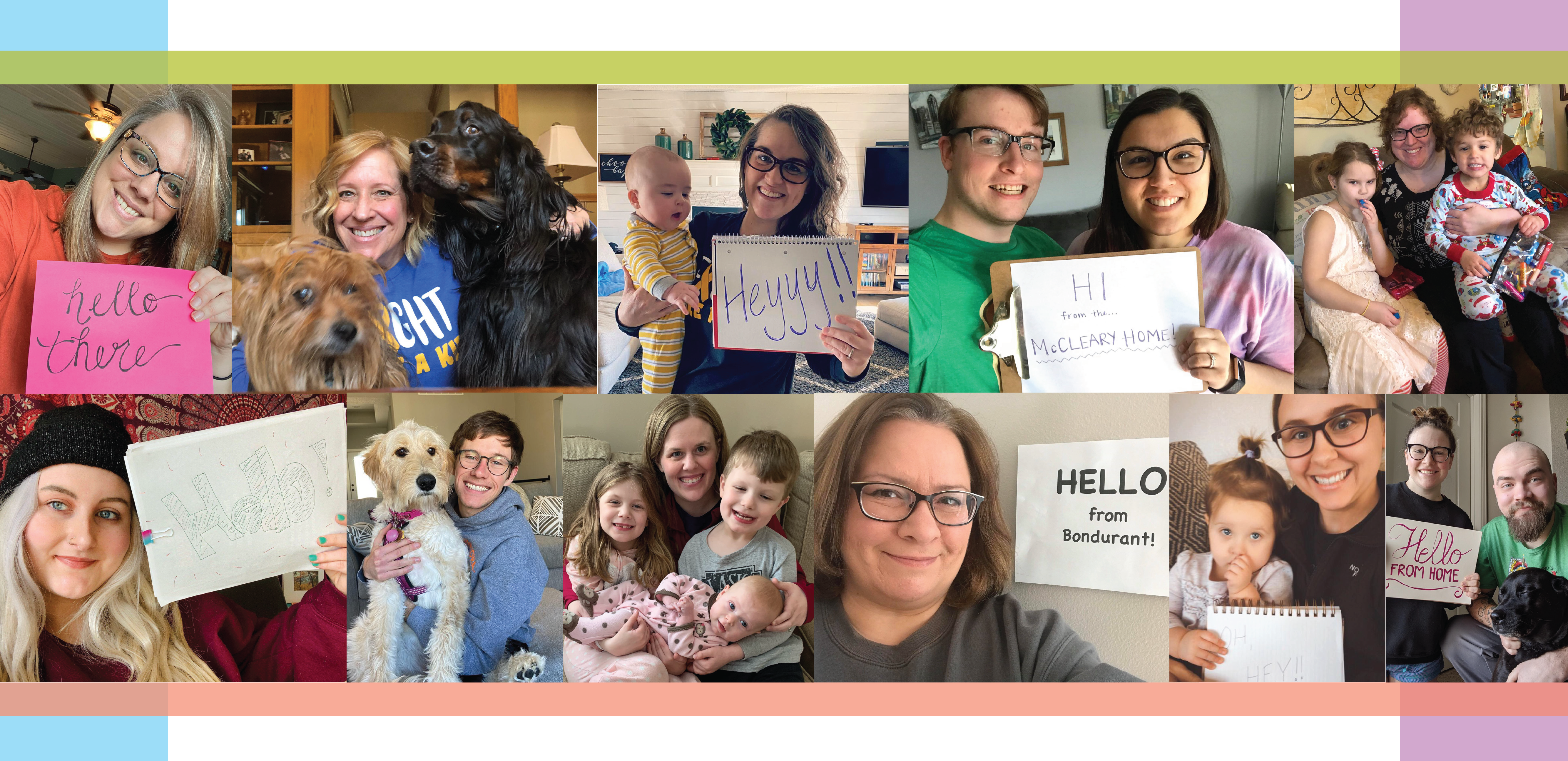 Hello from Home!
We've been busy this past week, even from our homes! As you may know, Children's Cancer Connection is a small, local nonprofit based out of Des Moines that serves families affected by childhood cancer across the state. Our organization has been around since 1988 and has served over 600 families in 2019.
CCC is 100% donor-funded and receives no government support or support from a larger, overarching organization. During this time, we are remaining committed to offering programming for families, even by doing so virtually.
We know things look a little different right now, so we're asking for your help in a new way! Check out some of the ways you can get involved in supporting CCC below!

Four Ways You Can Help
1. Become a CCC Hero
Did you know that we have a monthly giving program? CCC Heroes are a community of people who recognize the importance of the mission and are financially supporting our many programs on a monthly basis.
By giving monthly, you invest what makes sense for you, and your gift provides families with experiences that encourage relationships and strengthens community.  Find out more ››
2. Start a Campership Challenge Page
Campership Challenge is an easy, fun way to support the many camp programs put on by Children's Cancer Connection. Whether you're a camper or staff member, a former camper or staff member, a parent, grandparent, or family friend, all can join in raising funds to support these amazing programs! Find out more ››
3. Buy Some Merch
Online shopping is the way to go right now. We have some awesome apparel for adults and kids. Find out more ››
4. Share Your Stories #ChildrensCancerConnection
While you're stuck at home, take some time to look through old pictures. We would love to hear some of your old memories and stories about camp, other programs or just how Children's Cancer Connection has impacted your family's life.
Post on social media and don't forget to tag us. You can also send any pictures and stories to us to be used throughout the year. Don't forget to add your Campership Challenge link, or our website link so people can learn more about us!