What it means to be a nurse.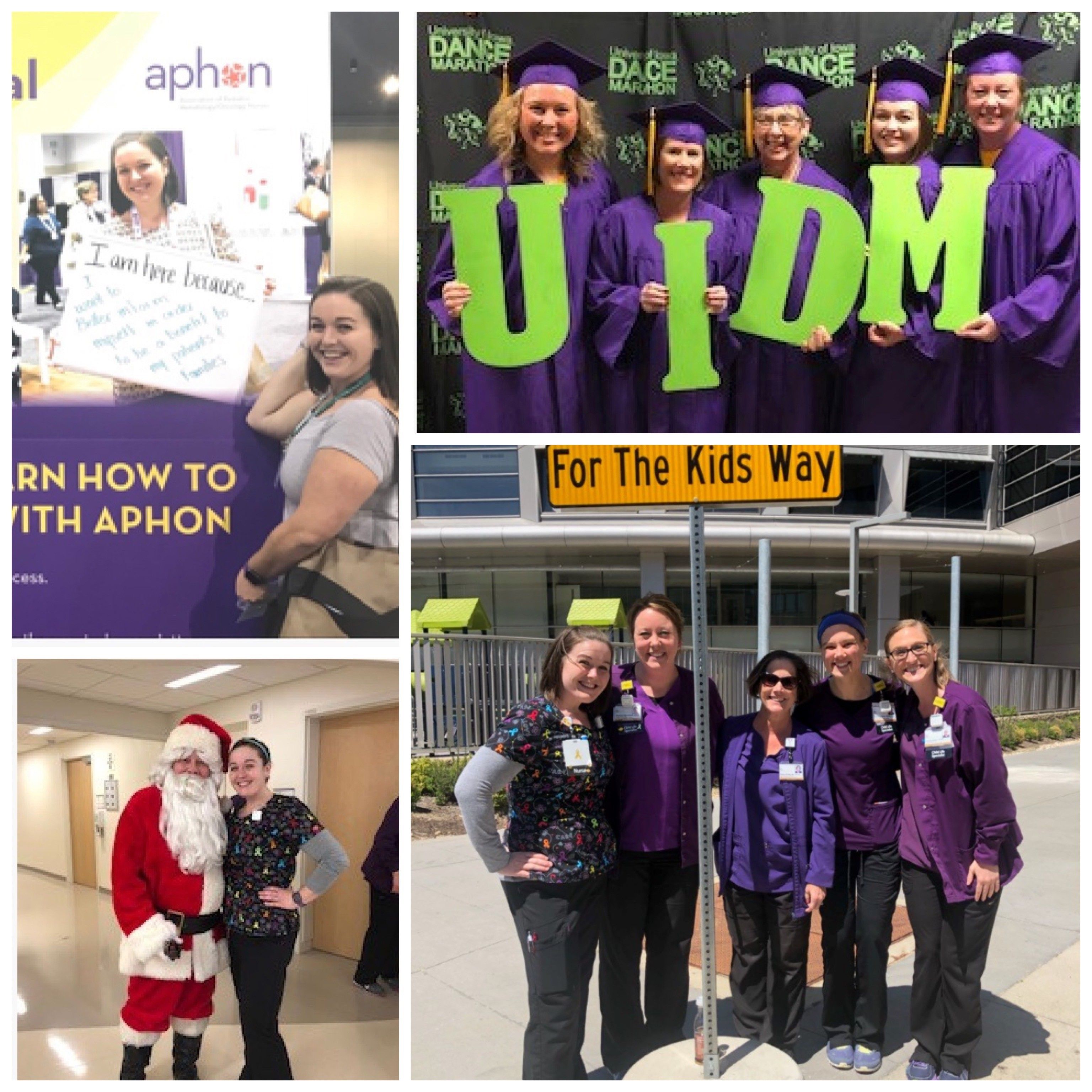 What made you choose going into this field, why is it special? 
To answer what inspired me to do this work, I didn't always want to be a pediatric oncology nurse! All throughout high school I thought I wanted to be a hairdresser. During the summer before my senior year, my brother was diagnosed with 4 brain tumors. He was treated at the University of Iowa Children's Hospital (before the beautiful new building and re-naming). I spent a lot of time with him while he underwent chemotherapy treatment and radiation. During that time, I witnessed just how important of a role the nurses played. Not only did they care for my brothers medical needs, they cared for my entire family! I was able to experience first hand the difference that nurses could make through the support they give; how a nurse could truly make the difference between a good day and a bad day. There is so much more that goes into nursing than just taking care of medical needs. I'm incredibly proud to now be able to work side by side with some of the nurses who cared for my brother during his treatment and inspired me to become a nurse! 
What makes you the most proud when working with families affected by childhood cancer? 
I have the incredible privilege of teaching families how to care for their child throughout their cancer journey. By doing this, I meet the families at the very beginning, but also get to follow them through to the last chemo and beyond! The amount these families learn about their child's disease/treatment and the confidence they gain throughout is always impressive to me!! I am incredibly proud to see these families asking their doctor such knowledgeable questions and truly become the expert on their child. It makes me smile every time! 
- Amber, University of Iowa Stead Family Children's Hospital