Two Years at CCC >>>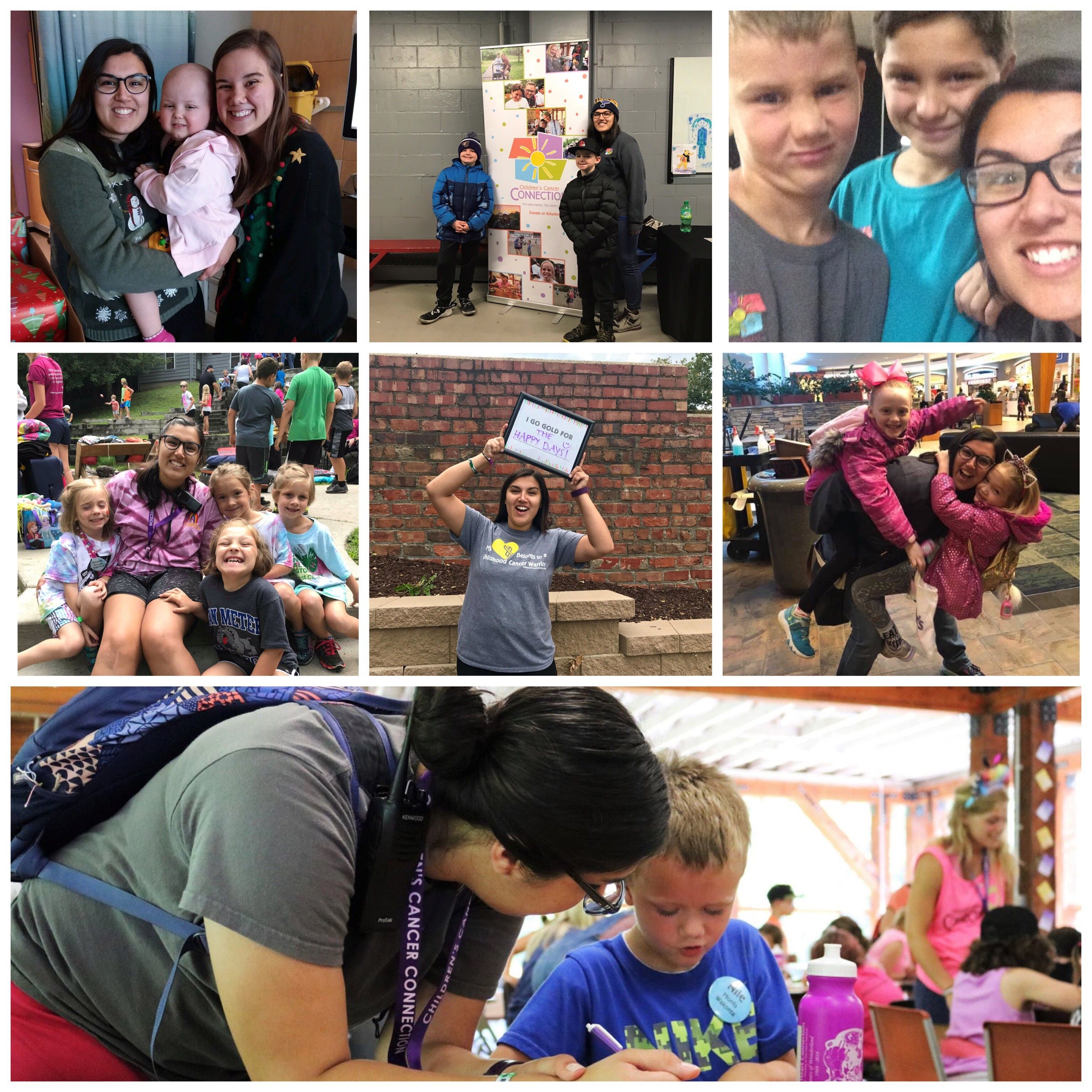 Two Years at CCC
Hi! My name is Christina Hackbart, and if you don't already know who I am, I'm the Development and Event Manager here at Children's Cancer Connection. On May 8th, I celebrated my two year anniversary with the organization, and I just wanted to share a little bit about my time here at Children's Cancer Connection, SO FAR! Two years ago, I started as the Development Assistant and Volunteer Coordinator right out of graduation from UNI with my degree in Leisure, Youth and Human Services: Nonprofit Management. Since that time, my title has changed a handful of times as my responsibilities with the organization have changed. I've enjoyed morphing into new roles, and growing with the organization.
When I first started, I was overseeing all of the volunteers for all the programs and events we host throughout the year. It was a big job, but I loved meeting new people who were just as passionate about what we were doing as I was. My favorite part was working with all the day volunteers for camp, and getting to be at Oncology and Sibling Camp for the first time. Last year, I was able to be the 5-8 area director for Sibling Camp and it was so great getting to meet new campers, and get to know all the kids better. Camp is a long week, but to see how much of an impact it has on each kid makes it more than worth it. I passed off my volunteer responsibilities at the beginning of this year to focus more on events, but I know they're in great hands with Stacie; and I still get to interact with volunteers throughout the year as I head up all of our internal and external events.
I have been lucky to oversee our annual Camping the Night Away Des Moines event for the last two years. This is by far one of my favorite internal events as it brings everyone together including donors, volunteers and families to celebrate our year and recognize those who help us serve so many families. The night is full of delicious foods, fun raffles, awesome live/silent auctions and celebrating! Even though we just hosted our event in February and the next one isn't for another 9 months, I already have so many ideas to make next year's event the best one yet. I'm not ashamed to put a little plug in, mark your calendars for 2/20/20 because you don't want to miss the big event! We'll be releasing the new venue soon, and I can guarantee the food will be delicious.
After all this time, one thing remains the same. I love this organization and all the families we get to interact with on a daily basis. I love that our staff, the volunteers we work with and the families we serve are all one big family. I'm honored with every graduation invitation, emails of stories, and holiday cards we get from families. I love being able to help Fundraising by Friend events grow and give back. I love hosting and making our internal events better every year. I can promise you all, as long as I work for Children's Cancer Connection, I'll always put my best foot forward because you all deserve the best!
Here's to what's next!
Christina Hackbart