Simeon's Story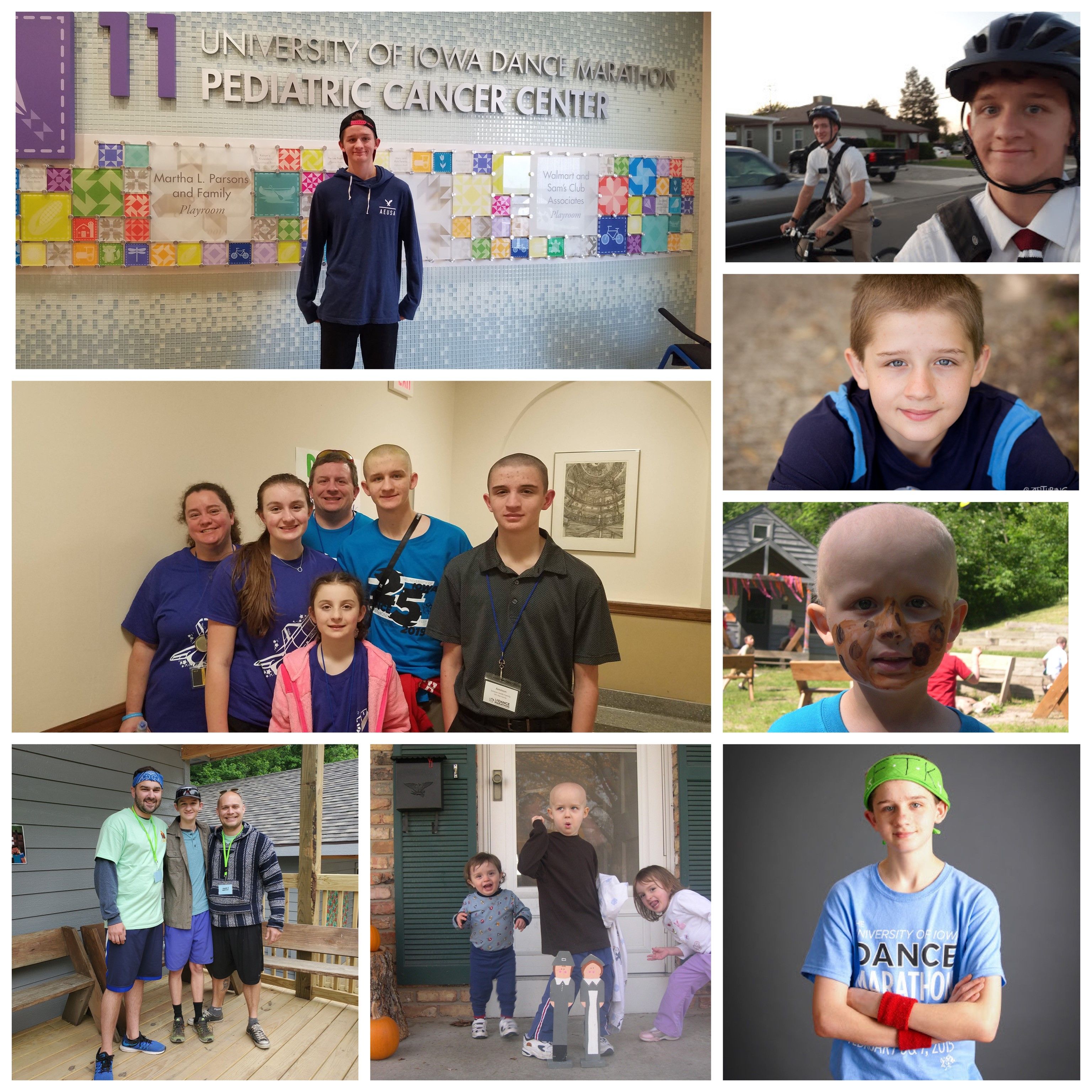 Simeon was 5 years old and had just started kindergarten when our entire world was rocked. On September 26, 2006 he was diagnosed with biphenotypic acute lymphoblastic leukemia, a combination of ALL & AML. His bone marrow was 92% leukemia blasts. His only symptom was leg pain. His diagnosis was rare and there was no treatment plan. He was only the 5th child at the hospital to be diagnosed with this combined type of acute leukemia's. They took the harshest rounds of chemo and gave him them twice. He had 13 months of intense chemo and 26 months of low dose chemo.  In January 2010 Simeon finished chemo.
When Simeon was in surgery for his port we were given a huge treatment binder and a stuffed hippo toy. After seeing his sister having such a hard time with the major change in our family, he gave her the hippo and it's still a beloved comfort item today.
During treatment he always wanted the spiciest foods and foods he liked before took on different tastes. One day we asked him how something smelled, and he said he couldn't smell it. They had no idea why this had accorded, but chemo took away his sense of smell and it hasn't returned.
We can't even express how much Camp Heart Connection has meant to all our kids. They look forward to camp ALL year. Sending Simeon to camp while he was getting chemo was hard, but we knew that he was safe and in good hands. One year they accessed his port, gave him chemo, checked his counts and sent him on his way. It was no big deal because these were his nurses he trusted from the hospital. That put my momma heart at ease. It was a safe place for him to go with friends that knew what he felt and had been through similar battles. Sibling camp for our other 3 kids has been amazing. They needed something that was all about them and camp offered this to them. They get a week to be with friends who have walked to road they've walked. They get each other in ways that no other friends get.
Today Simeon is a strong, healthy 18 year old who is serving a 2 year Spanish speaking church mission in Fresno, California. After his mission he plans to study Aerospace engineering.