Saying Goodbye to Gift Wrap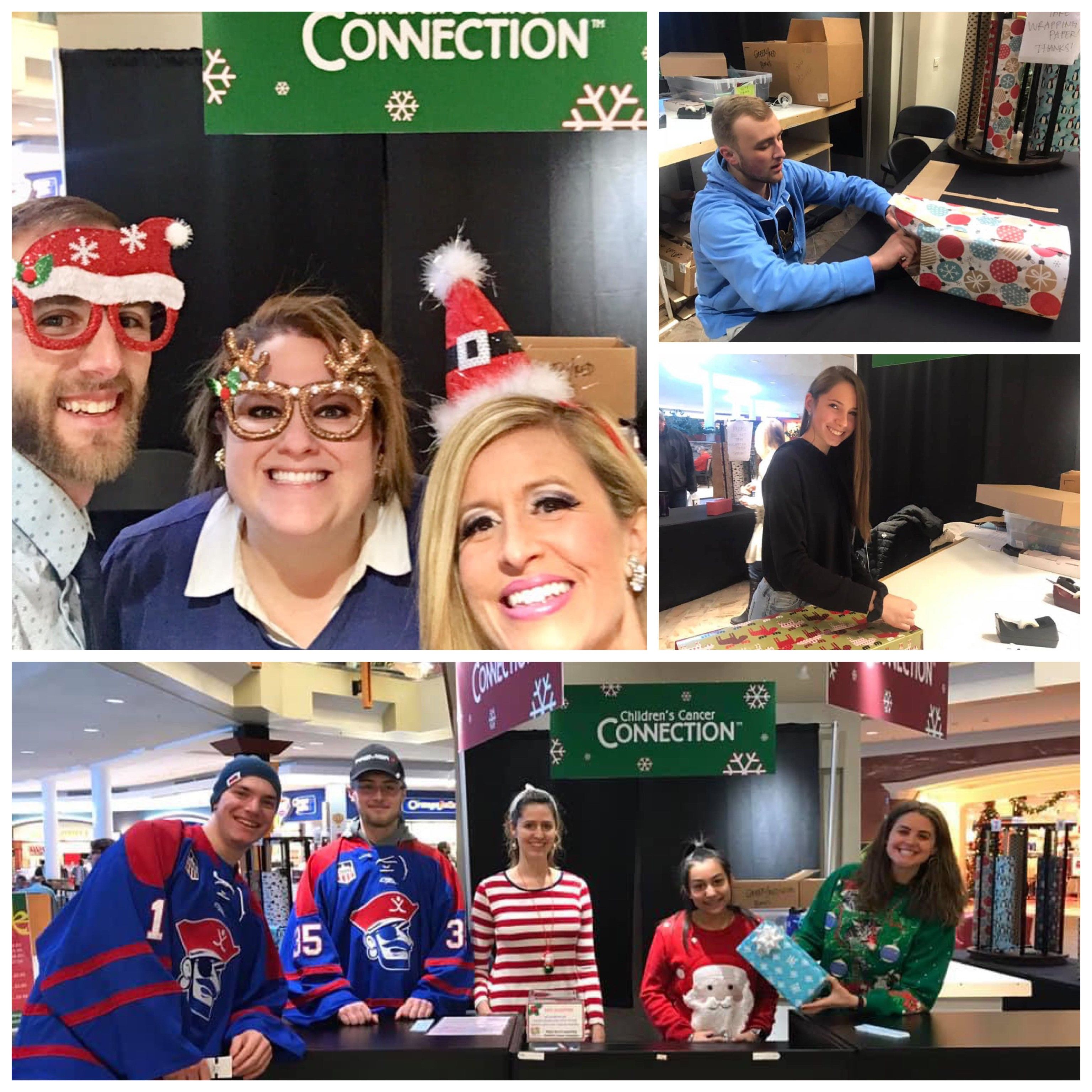 Saying Goodbye to Gift Wrap
To all of those who have been a part of Gift Wrap in one way or another, we want to first thank you for contributing to the success of this fundraiser for the last 20-plus years. The Children's Cancer Connection Gift Wrap booth wouldn't have been possible without our mall partner Valley West Mall, hundreds of volunteers, and many awesome shoppers. From the bottom of our hearts, we thank you for supporting Children's Cancer Connection and the families we serve through Gift Wrap.
It is with great sadness that we announce December 2018 was our last year of the Gift Wrap booth at Valley West Mall. The decision to end this fundraiser was not made lightly – the Children's Cancer Connection team spent many hours analyzing the last few years and determining what the future holds. We reviewed multiple options, including moving locations or hosting different days, before making the final decision to conclude Gift Wrap's 20-plus year run.
As many of you know, December is a difficult month for weather as well as increased competition from new shopping centers around town and the offering of free gift-wrapping at other stores. Those along with other things have affected our profits for several years, and the future is even more unpredictable!
Finally, our mission and focus of everything we do here is to connect families affected by childhood cancer. With so many staff hours being spent at the Gift Wrap booth, it's become increasingly difficult to maximize our impact through the Gift Wrap fundraiser while still having other important programs like Winter Wishes and Holiday Drop off happening during the same time. After careful thought and consideration, we have decided to refocus our efforts on finding a more profitable and impactful fundraiser, while spending more time on winter programs for families.
Again, we can't say thank you enough and we deeply appreciate all the support for the Gift Wrap booth!