Jennifer's Reflections on Camp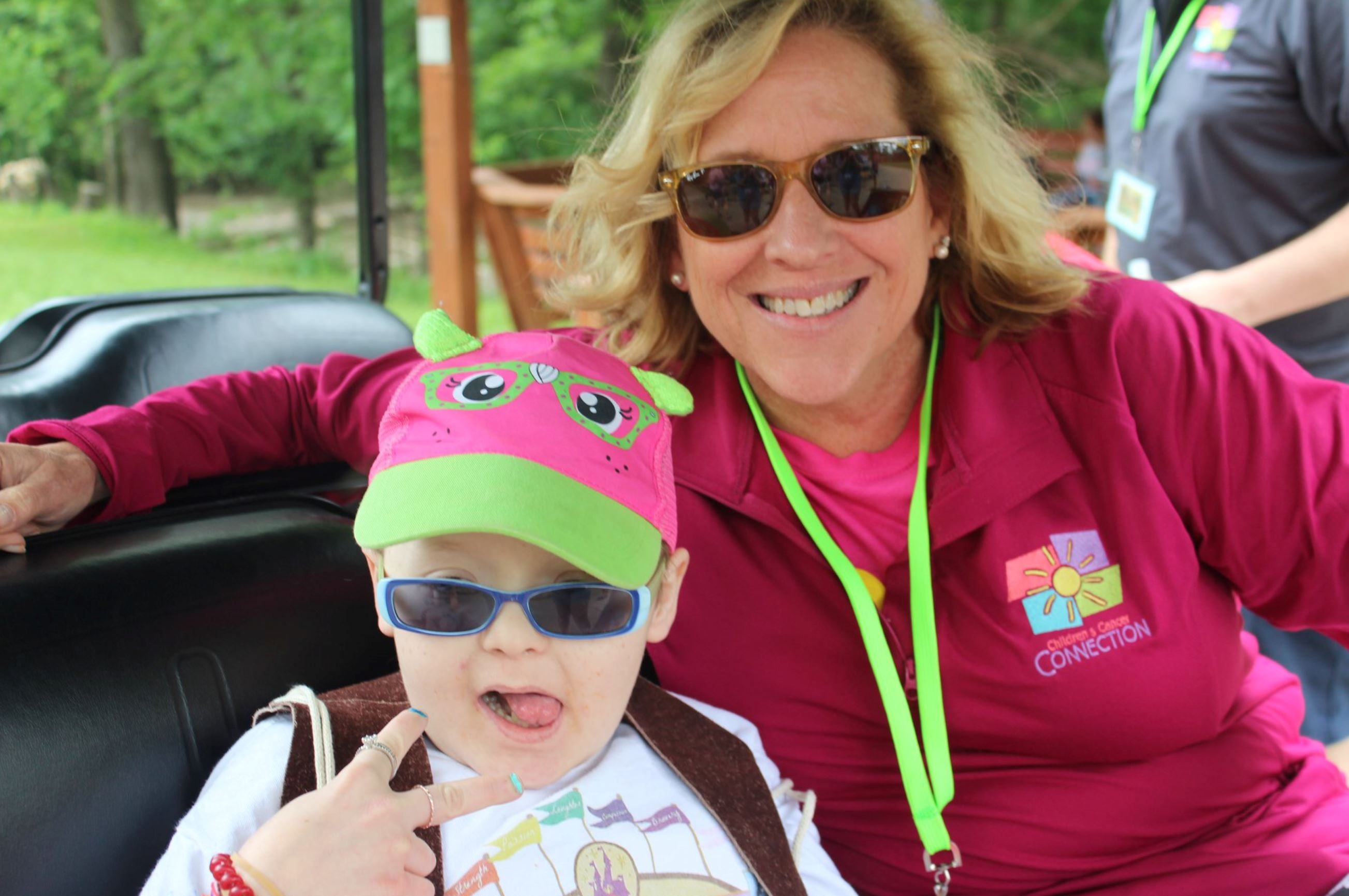 I am excited to be a part of the CCC team, serving as Chief Executive Officer!  I arrived just in time to jump into the action by attending Camp Heart Connection Oncology Camp – what an amazing introduction to CCC!
Friday and Saturday prior to the camper's arrival were spent getting to know Camp Heart Connection staff, directors and volunteers as we trained staff, unloaded supplies and transformed the Y-Camp with decorations for our Level Up theme.  I was immediately impressed by the hard work and dedication of the 120+ volunteers it takes to run a week of camp! I was surprised to learn that so many people had been volunteering at oncology camp for multiple years – and a lot of them had been oncology or sibling campers themselves.  The long-standing commitment of theses volunteers and their dedication to our camp speaks volumes about the impact Children's Cancer Connection has on people's lives. 
I spent my week immersed in camp.  I found a great way to get to know the campers was to drive the golf-cart shuttle to and from activities or to sit down with a group of campers in arts and crafts.  The excitement was contagious during the song times before meals, the campers sang along to music playing in the dining hall, the arts and crafts building was abuzz with activity and competition was fierce in the gaga ball pits and on the basketball courts.  I watched children and counselors cheer on campers as they navigated climbing the rock wall and the telephone pole to the zip line and got to experience first-hand the exhilaration of making it to the top of both.  Boy was I scared about half-way up the rock wall – I would not have made it to the top without the team of campers guiding me and cheering me on!
The most amazing part of my week was experiencing the magic of Camp Heart Connection.  It's a place where people come to care for and support one another. New campers are welcomed, lasting friendships are formed, memories are made and lives are changed.  I can hardly wait to do it all again at Sibling Camp in August!