Read More >>>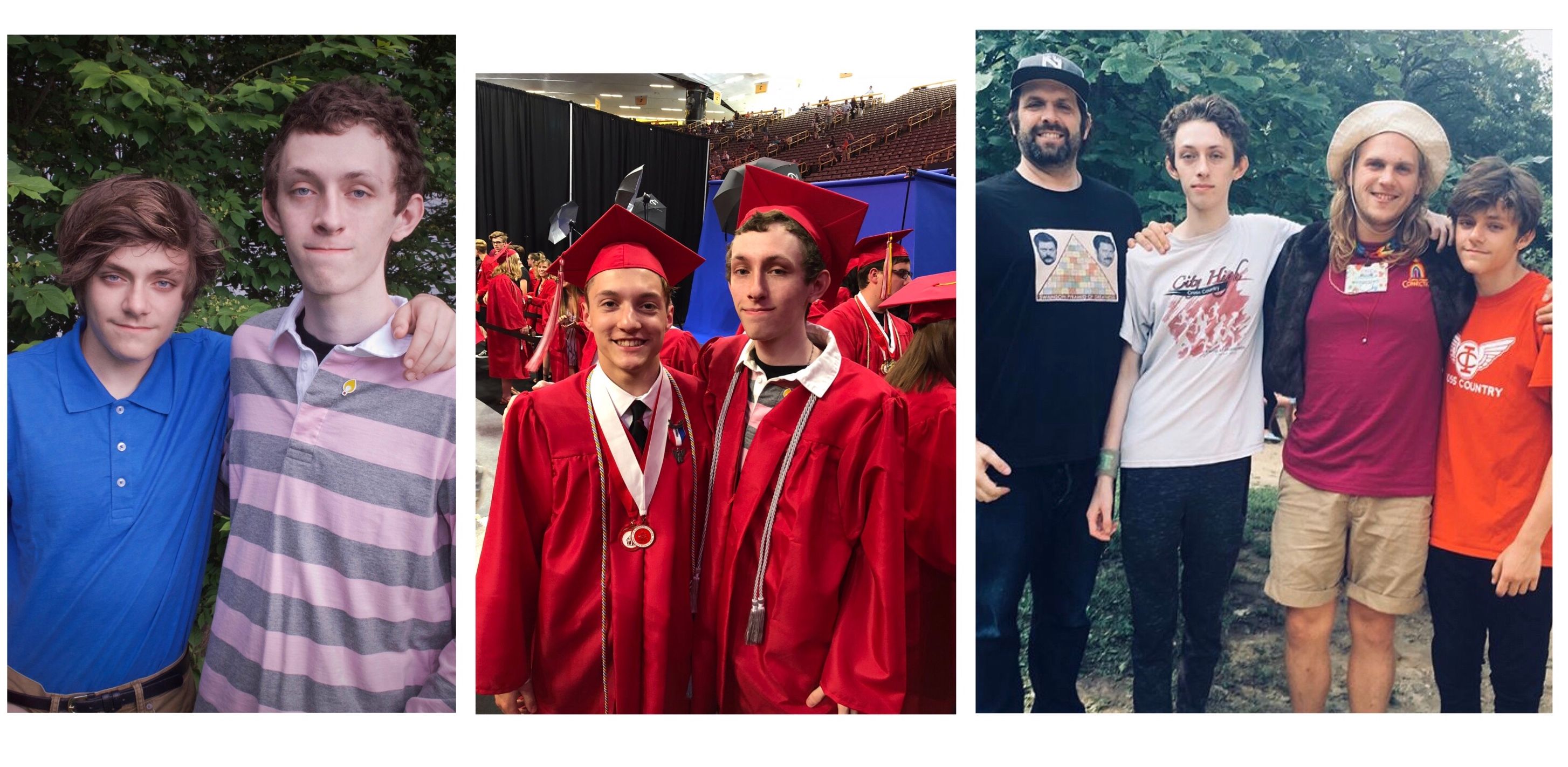 Orson's Senior Year: 
1. What are you looking forward to most about completing this huge accomplishment?
I think what I'm looking forward to most is taking the step from graduating this coming summer and then eventually returning as a counselor. The thing that connected me to camp my first year was the bond I created with my original two counselors. So hopefully once I complete my part as a camper and then take on the bigger role, I'll be able to create for someone what I given when I first came to camp. 
2. Reflecting back on the past year, tell me what memory is the most special to you.
For camp: I think one of my favorite memories from this past year was at the teen dance/trivia night. We were split into group based on which cabin we were in. We had to choose a teen name for the trivia contest. We ultimately decided to go with the name of a character my WHOLE cabin had become obsessed with, "Greg". Something about it just felt really special. For high school: it was probably when my first short film, "No, THIS Is Horror!" was shown at the annual high school film fest. The auditorium was packed with people I knew. Some I didn't. To hear their reactions to certain scenes my co-Director and I had worked so long On was really fun. 
3. Look back at all your high school years…how do you think you have changed or grown and what do you think contributed to this?
I definitely think I changed during my high school years. And to be completely honest, I think camp had something to do with that. I was able to move out of my comfort zone because of camp. I was taught to interact with people and how to make friends. I really think helped me find more ways to explore meeting people in the real world. 
4. How has attending camp every summer had an impact on your growth and friendships? What are you most looking forward to your last year as a camper (or LIT)?
I think having these friendships with the same group of people for the past 6-7 years has been really special. It's hard for the people in my friend group to see each other all that often (for me at least) because we live in different places and the commute is pretty far. But that's okay because camp is a full-blown week of just hanging out and having fun. I'm really looking forward to seeing where we all our now and reflecting where we have been. 
5. Was prom/graduation how you expected it would be? 
I graduated a year early, so I only went to one prom. But yeah, it was fine. I went with a giant friend group and took a freshman girl I knew with me as my "plus one" so she could have a fun time. I was really surprised at how fun it was. 
6. What is one thing you would tell your freshman year self? What is something you want to remind yourself so you can look back on it four years from NOW?
I think if there is one thing I would like to tell myself during freshman year...probably that all high school kids make interesting decisions and that I should be aware of how those impact others. And that's not to say I had friends making bad decisions. It's just a life rule that I think would've been nice to have more in the front of my mind when I was a freshman.