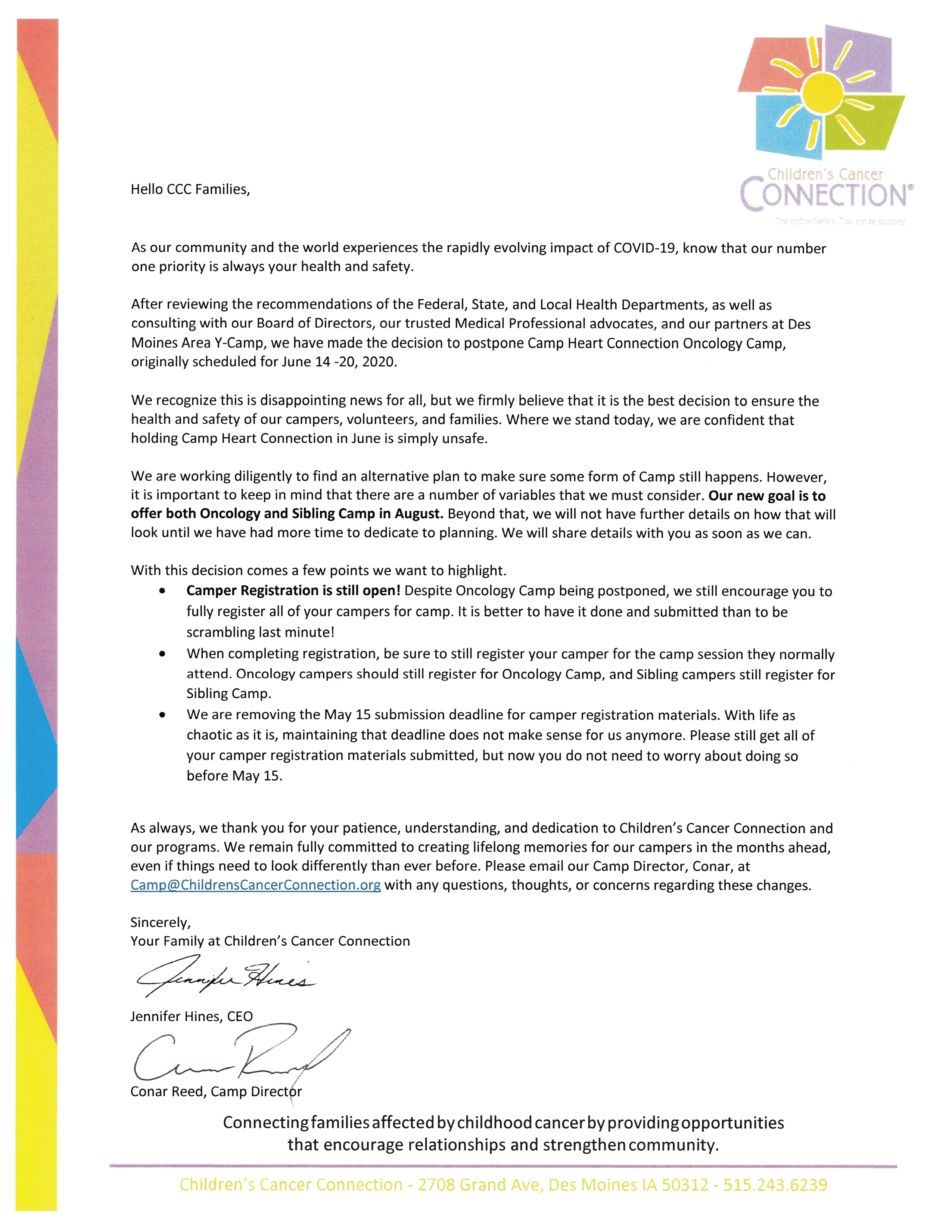 COVID-19 Update: 3/31/2020
A quick update from all of us here at Children's Cancer Connection:
Based on new information that has come about in the past two days, we have decided to keep our office closed through April 30th.
We will continue posting all types of fun content right here on our page until then!
 COVID-19 Update: 3/15/2020 
Due to information about the COVID-19 and the precautions taken throughout Iowa within the past few days, we have some announcements:
- Our staff are being switched to a work from home status. This is to practice social distancing and slow the spread of germs.
- Our office will be closed until March 30th