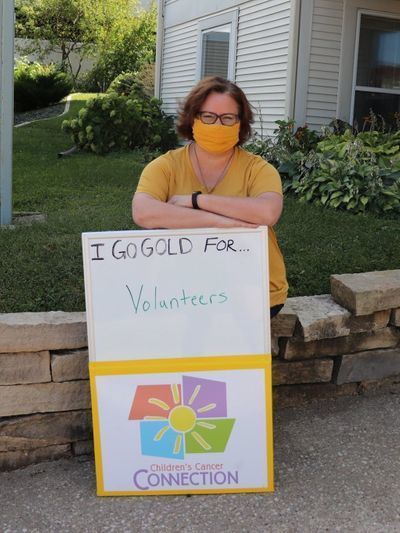 Stacie Gaylor 
What is Stacie's role at Children's Cancer Connection? 
Stacie is responsible for managing the administrative functions of the office and is responsible for the recruitment and management of volunteers. She is the editor of the volunteer and general newsletters, and the coordinator for the Empowering Scholarship program. Stacie also manages apparel sales and provides support services for the CCC team.
Favorite Children's Cancer Connection program or event? 
Camping the Night Away is her favorite internal fundraising event because it's always fun and a great way to meet some of our donors and supporters. Camp, of course, is our largest and most well-known program, but Stacie also loves to see kids at the Back to School Bash every year!
When she isn't working you can find her...
Stacie loves music, reading, movies and spending time with her husband and two children.
Favorite quote:
"Trust yourself. You know more than you think you do."  -Dr Spock
Contact: 
515.243.6239  ext. 1109