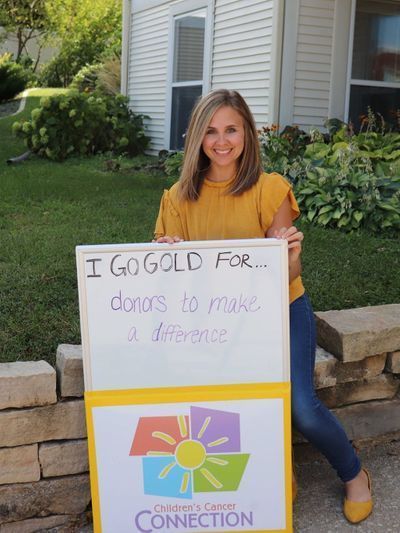 Sarah Jungers
What is Sarah's role at Children's Cancer Connection? 
Sarah connects donors to the programs and events at CCC that are meaningful to them – to help them impact families affected by childhood cancer. She oversees development, events, and donor relations, and while she is based out of Des Moines, she travels across the state (and region) as needed.
Favorite Children's Cancer Connection program or event? 
All of our Fundraising by Friends events. There's nothing more inspiring than seeing groups so passionate about supporting CCC with their events!
When she isn't working you can find her...
When she's not working you'll typically find her spending time with her family, doing photography, something outdoors (golfing, hiking, kayaking, boating), reading, watching movies, or building wooden furniture and signs.
Favorite quote:
"You make a living by what you get; you make a life by what you give." – Winston Churchill
Contact:
515.243.6239  ext. 1117