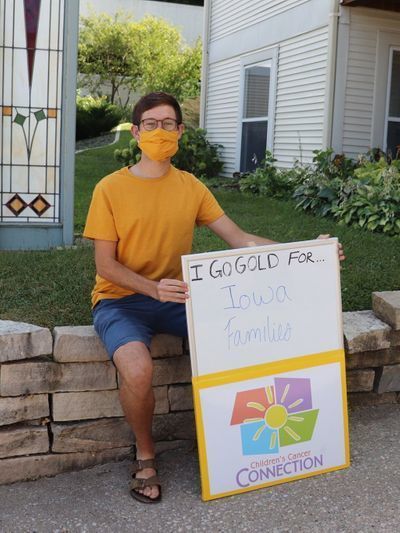 Matthew Johnson
What is Matt's role at Children's Cancer Connection? 
As Donor Engagement Manager, Matthew communicates with donors, both individual and corporate, to help align their charitable giving with the various CCC programs. Being on the development team, his role also includes finding new fundraising opportunities, securing sponsorships and programmatic support, and helping with CCC's fundraising events.
Favorite Children's Cancer Connection program or event? 
Day Camp is Matthew's favorite CCC program because he was able to assist multiple times as a counselor during the summer of 2019. Seeing kids interact with each other while having fun at the Hansen Home for Hope was so inspiring to see CCC's mission at work.
When he isn't working you can find him...
Matthew lives in Waukee with his wife, Maureen, and baby daughter, Nora, who was born October 1, 2020. They also have a goldendoodle named June who they take on many walks. His hobbies include home improvement/yard projects, spending time at the lake, and being outside whenever possible.
Favorite quote:
"If opportunity doesn't knock, build a door." – Milton Berle
Contact:
515.243.6239  ext. 1116