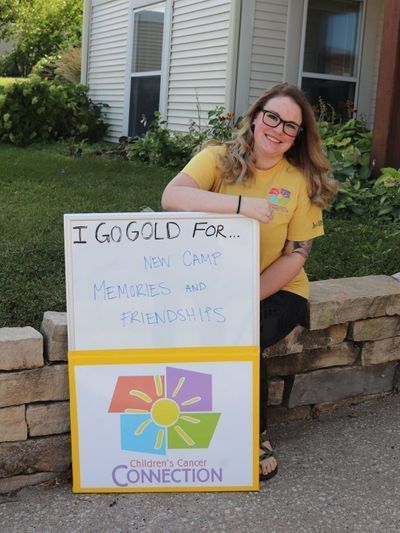 Jourdan Reed
What is Jourdan's role at Children's Cancer Connection? 
Jourdan helps create amazing opportunities for children and their families affected by childhood cancer to connect and grow together. She plans and schedules all of the Camp Heart Connection programs, as well as the Teen and LIT programs. She also serves as a main contact for the hospital regarding our My Journey Series program.
Favorite Children's Cancer Connection program or event? 
She admits she is probably biased, but her favorite CCC program is CAMP! Teen programs are a close second!
When she isn't working you can find her...
In her free time she enjoys spending time with her husband Conar and doing anything that involves being crafty (i.e. quilting, crocheting, wood burning, painting, drawing, etc.) She also dabbles in video games and board games such as World of Warcraft, Dungeons and Dragons, Animal Crossing, Pokémon, etc.
Favorite quote:
"No, it's good. It's good to look back. Even back on the painful stuff. That's how you know you've moved forward and you're different and better. It's good to look back." – Sam Riegel aka Veth Brenatto in Critical Role
Contact:
515.243.6239  ext. 1105