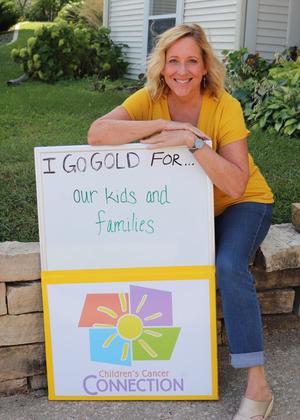 Jennifer Hines
What is Jennifer's role at Children's Cancer Connection? 
As Chief Executive Officer Jennifer helps lead Children's Cancer Connection in fulfilling its mission to connect and care for families affected by childhood cancer.  She works with an amazing team of volunteers, staff and board members dedicated to supporting children and their families. She also promotes the work of CCC in the community and builds relationships that will help further our mission.
Favorite Children's Cancer Connection program or event? 
Camp! 
When she isn't working you can find her...
In her free time she is spending time with her family, gardening, getting outdoors (biking, swimming, boating), or doing home improvement projects. 
Favorite quote:
"Forget not that the earth delights to feel your bare feet and the winds long to play with your hair."  - Khalil Gibran
Contact:
515.243.6239  ext. 1101