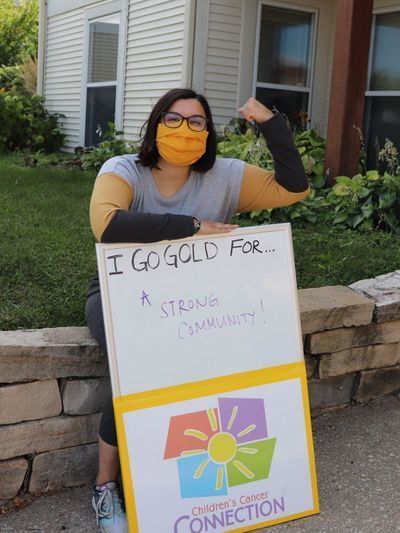 Christina McCleary
What is Christina's role at Children's Cancer Connection? 
Christina's job at CCC is all things events. She oversees all of our internal fundraising events like Camping the Night Away and Go Gold and Golf, and also partners with third-party Fundraising by Friend Events that are looking to support CCC. She loves hearing why people choose to support CCC and what makes this organization special to them.
Favorite Children's Cancer Connection program or event? 
Her favorite CCC event is Camping the Night Away because it's unlike other galas and is a lot of fun! Her favorite program is Day Camp because there are lots of fun kids in the house and it gives her an excuse to be away from her desk.
When she isn't working you can find her...
Christina can be found in her kitchen when she's not working. She makes all sorts of delicious meals and desserts, and shares them on her blog Sugar, Spice, and Iowa Nice. She also enjoys traveling to new places and spending time with her husband, Scott, and puppy, Tilly.
Favorite quote:
"Your life is your message to the world. Make sure it's inspiring." -Unknown
Contact:
515.243.6239  ext. 1114