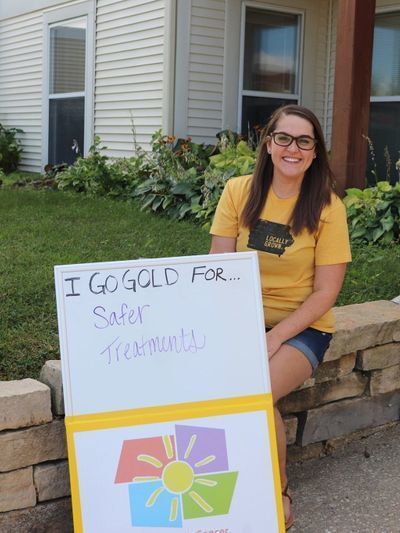 Bailey Moore 
What is Bailey's role at Children's Cancer Connection? 
Bailey creates amazing experiences for children and their families affected by childhood cancer. She plans and schedules events for the families at the Hansen Home for Hope, as well as throughout central Iowa. She also serves as the main contact for both hospital communication and welcoming new families to CCC!
Favorite Children's Cancer Connection program or event? 
Kid's Club and of course, CAMP! :)
When she isn't working you can find her...
You can usually find her snuggled up on her couch with her family watching movies and eating take-out. Bailey and her husband also enjoy taking their spunky yellow lab named Georgia to parks, as well as taking the kids out for drives through the countryside!
Favorite quote:
"Bloom where you're planted."
Contact:
515.243.6239  ext. 1106