A Warm Welcoming Home Away From Home
For many years, Children's Cancer Connection dreamed of providing a homelike environment where families affected by childhood cancer could find support and comfort. In 2014, that dream became a reality when the Hansen Home for Hope was created. A beautifully crafted home built in the 1870s, the Hansen Home for Hope serves as our headquarters for Children's Cancer Connection in Des Moines.
HERE FOR OUR FAMILIES
At the Hansen Home for Hope, Children's Cancer Connection will strive to meet the unique needs of your child and family during and after treatment. You can use the Hansen Home of Hope to:
Take a short break away from the hospital.
Host a birthday celebration or family gathering.
Do a load of laundry.
Cook a meal and enjoy it around the table.
Burn off a little energy in our exercise room.
Take a shower in one of three private bathrooms.
Take a nap, read a book, listen to music, or watch a movie in the parent room.
We're just one mile west of Blank Children's Hospital at 2708 Grand Avenue. Parking and the entrance are at the back of the house. Or call us at 515-243-6239 to pick you up!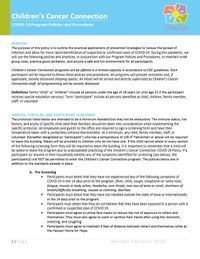 ______
COVID-19 POLICIES AND PROCEDURES
Children's Cancer Connection is committed to providing a safe and healthy environment for all of the children, campers, families, staff, and volunteers we serve.
Please click the image to the right to review our Children's Cancer Connection's Hansen Home for Hope COVID-19 Policies and Procedures.