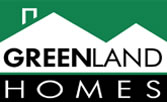 Greenland Homes and Iowa Realty Donating Profits from Waukee Home Sale to Children's Cancer Connection
Greenland Homes is giving back to its community by building a home in Waukee and donating the entire profit from the sale to Children's Cancer Connection, an organization that works to enhance the quality of life for children and their families affected by cancer.
The Des Moines-based builder has done this before. Since 2012, the company has donated $195,000 to support programs and services that Children's Cancer Connection provides through the sales of their first three charity builds.
Kim Olmstead, Children's Cancer Connection's Director of Donor Relations, said, "Our partnership with Greenland Homes and Tammy Heckart of Iowa Realty has afforded over 475 children to attend Camp Heart Connection, where children and their siblings who have been affected by childhood cancer go for recreational experiences and grassroots support. These children and families are still determining what their "new normal" is and thanks to supporters like Greenland Homes and Tammy Heckart, we are able to help make that transition a little more smoothly."
Tammy Heckart, licensed real estate agent with Iowa Realty, said "We could not be happier to partner with Children's Cancer Connection on this project. These families are going through one of the biggest challenges of their lives and anything we can do to help aid in the support of helping them heal is work we are glad to do." Iowa Realty and Tammy Heckart will also be donating all of their commissions of the sale to this home to Children's Cancer Connection. 
The Greenland Homes listing that's for sale is being donated is located at 685 NE Wilden Drive, Waukee, Iowa. Greenland Homes was founded by Corey Kautz, who has been in the home building business since 2004. Tammy Heckart, an agent with Iowa Realty's Ankeny office and is Greenland Homes' preferred agent.
To learn more about Greenland Homes or supporting this project, contact Corey Kautz at 515-528-8115 or Tammy Heckart at 515-778-8807, or visit www.GreenlandHomesIowa.com. For more information about Children's Cancer Connection contact Kim Olmstead at 515-243-239.
Greenland Homes
When buying a Greenland home customers will have peace of mind knowing that they have made the right choice. Commited to customer service after the sale, and dedicated to making sure each customer feels that they have been treated like royalty.
Iowa Realty
Iowa Realty has been Iowa's largest real estate firm for more than 50 years. They have moved more happy families into new homes than any other company in the state. With more than 650 listed agents and close to 3,000 listed homes in central Iowa, they offer Iowa the largest selection of properties. To learn more about Iowa Realty, visit www.IowaRealty.com
Thank you to the sponsors involved in the 2017 Greenland Homes Charity House and are contributing to Children's Cancer Connection:
A Plus Siding
Alan's Seamless Gutters
Ankeny Sanitation
Aspen Aire
Bailey Excavating
Central Iowa Ready Mix
Centurion Stone
City of Waukee
Community First National Bank
Community State Bank
Contractor Services of Iowa
Dickman Supply
Electric Wholesale Company
Energy Efficiency Solution
The Flooring Guys
GNA Trucking
Iowa Realty
JMT Trucking
Kustom Concrete Pumping
Logon Contractors Supply
Mac Aurther Corporation
McDonald Supply
Nehring Construction
Northland Foundations
Royal Flooring
Sherwin Williams
Snyder and Associates
Stensland Sod
The Stone Shop
Summit Trim
Tammy Heckart, Realtor
Unique Drywall
Wayne Dalton Garage Doors