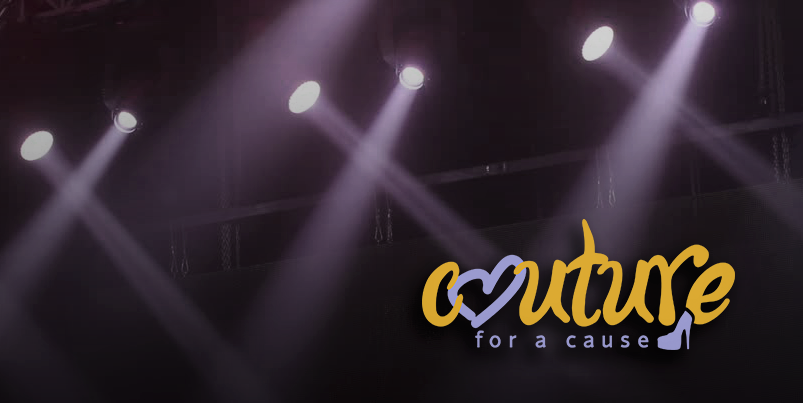 The sixth annual Couture for a Cause fashion-forward fundraising event will take place Sunday, April 8, 2018 at the Willis Auto Campus Lexus Showroom (2121 NW 100th Street, Clive, IA 50325).  The event is a volunteer-organized brunch and runway fashion show benefiting Children's Cancer Connection.  Tickets are $50 for adults ($60 day-of), $25 for Children's Cancer Connection families, and $25 for children (ages 5-12). 
Doors open at 10:30 AM for registration with the fashion show beginning at 11 AM.  Brunch, shopping, and the silent auction will follow the fashion show this year. 
REGISTER TODAY FOR THIS AMAZING EVENT
The event includes a fashion show featuring children and their families facing childhood cancer. The models will showcase clothing and accessories from local retailers. There is also a silent auction, brunch and a mimosa bar. This year's presenting sponsor is Businessolver.
Last year's event raised more than $70,000 for Children's Cancer Connection, a Des Moines-based organization whose mission is connecting families affected by childhood cancer by providing programs for recreation, education, and support. Examples include: Camps & Retreats, Hospital-Based Programs, Support Services & Family Outings and Survivorship Services
Click here to check out photos from the most recent event.
---
"We are so excited for this years Couture for a Cause event! With your support, we're looking forward to surpassing all of our previous goals. We are hoping to see many new faces at Willis Lexus! So, grab your friends for a fun afternoon of fashion, food and shopping, all in support of a great cause!" - Sarah Henrich, C4C Co-chair
"This year's silent auction will be bigger and better than ever, with some AMAZING donations from our community! Concert tickets, beautiful jewelry, designer bags, artwork, family photography, restaurant gift cards and a variety of services (spa, design, beauty, cleaning, home organization). Just to name a few!" - Casee Woodley, C4C Committee member
"Couture for a Cause is not a day about cancer. It's a day about family, community, and sharing a journey. It's a day about self expression, and inner beauty outwardly shown in a really fun way. As a nurse, there's nothing better then to see a patients and their families outside of the hospital with giant smiles and happy hearts as they walk the runway. It's the best, and I look forward to this event every year!" - Jenn Willis, Blank Children's Hospital Nurse, C4C Committee member
"Couture for a Cause is one of my favorite functions of the year. It allows me to unite my role as mother, physician, and Children's Cancer Connection board member in an experience I am proud to share with my daughters.Few events are as exemplary. "Couture" highlights the amazing philanthropy of women entrepreneurs supporting and honoring incredible families in our community." - Dr. Wendy Woods
---
This year's event committee includes: Sarah Heinrich and Lori Willis (co-chairs), Sophia Ahmad, Jodie Bice, Amelia Boggess, Lauren Caleb, Michelle Capobianco, Gina DePhillips, Julie DePhillips, Niki DePhillips, Aimee Dietzenbach, Heather Hale, McKenzi King, Shelby Klinkenborg, Marcy Klipfel, Erin Krehbiel, Peggy Krueger, Phonsavanh Sullins, Stephanie Masters, Jessica Meisner, Anne Pearson, Lauren Rasmussen, Jaime Secory, Liz Smith, Katie Ward, Jenn Willis and Casee Woodley.